History of asphalt concrete
Even though many advanced technologies are used in order to produce and place asphalt mixtures today, the basic knowledge that asphalt can be used as an engineering material has been
around since 6000 B.C. Its earliest uses were in the shipbuilding industry by the Sumerians. The
word "asphalt" itself is believed to be derived from the Akkadian term "asphaltic." The earliest forms of asphalt were naturally occurring. Besides the Middle East, major deposits of naturally occurring asphalt have been found in North and South America, with the most famous being Trinidad Lake on the island of Trinidad, shown in Figure 1 and Figure 2.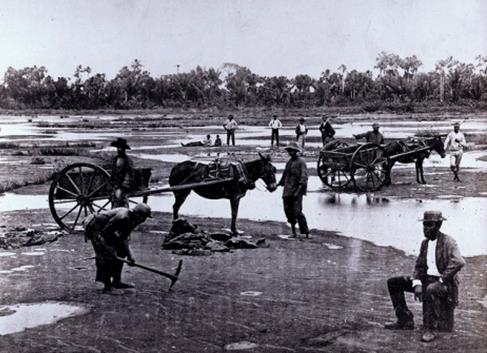 Figure 1 - Workers mining Trinidad Lake Asphalt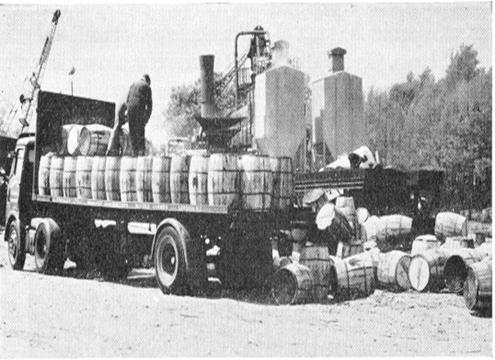 Figure 2 - Workers unloading wooden barrels of Trinidad Lake asphalt
Using asphalt paving blocks, roads were constructed in Europe as early as 1823, but the first compacted asphalt pavement wasn't laid in London, England until 1869. A year later the first asphalt roadway in the United States was placed in Newark, New Jersey. These pavements were not very cost effective because the natural asphalts used were in high demand and had to be imported. In the early 1900's a method for refining asphalt from crude petroleum was discovered which made asphalt plentiful and more cost effective.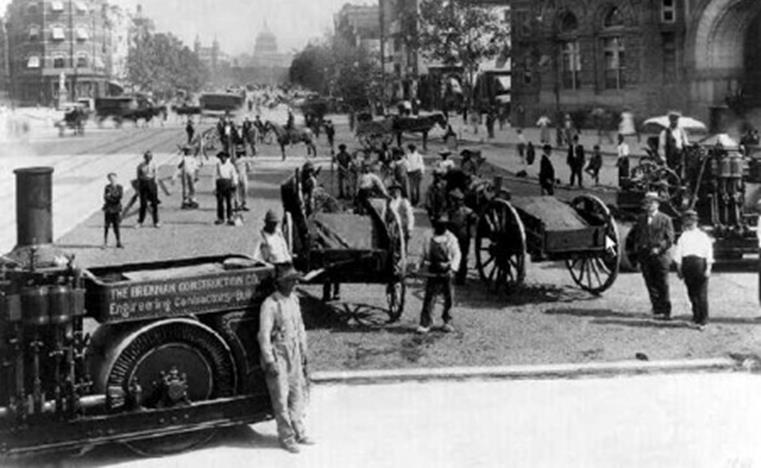 Figure 3 - Pennsylvania Ave. in Washington, DC being paved in 1876
The use of asphalt pavements has grown steadily throughout the years, peaking in 1956 when Congress passed the State Highway Act. This Act allotted $51 billion to states for road and bridge construction. In order to maintain quality of its highways, the West Virginia State Road Commission (Created in 1913, now the WVDOH) decided to hold classes in the production and usage of asphalt mixtures as well as other construction materials. The first Asphalt Plant Technician certification class was held in 1966.

Figure 4 - HMA Technician Class of 1967

2.ASPHALT PLANT TECHNICIAN
Since the first Asphalt Plant Technician School, many technical advancements have been made to the aspects of producing and testing Asphalt materials, however the role of the Asphalt Technician remains unchanged. An asphalt plant technician, whether a WVDOH employee or a producers employee, is responsible for the quality of asphalt concrete and its essential materials produced at the mixing plant. This includes but is not limited to the handling, storing, stockpiling, mixing, hauling, sampling, and testing of all asphalt concrete materials. Asphalt Plant Technicians are responsible for checking material sources,grades,types,temperatures,moisture contents, truck beds and tarps, verify scale checks, monitor plant operations and mixing time, observe condition of mix in the truck, load tickets for proper information, and review materials documentation and test reports. Along with the plant and yard monitoring, technicians must be able to properly perform the sampling and testing necessary to measure the quality of the materials. Technicians must also be fully capable of reviewing and interpreting mix design data, laboratory test results, and specifications.