RCS150 RAP Tooth Roller Crushing and Screening Equipment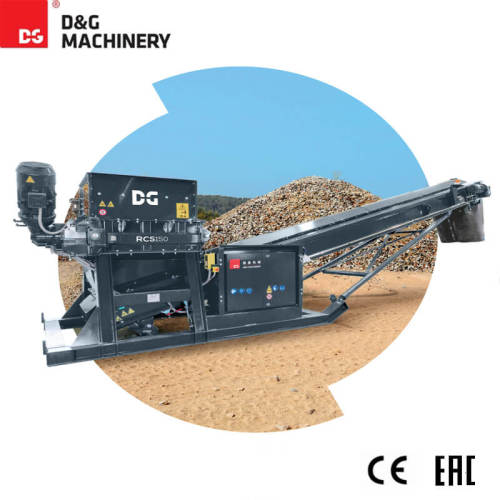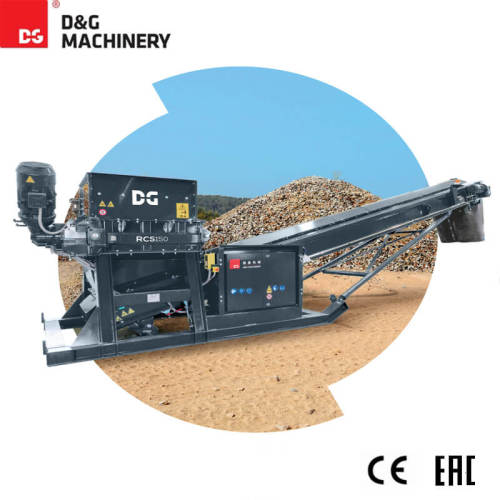 | | |
| --- | --- |
| Categories | RAP Tooth Roller Type Crushing and Screening Equipment |
| Brand | D&G |
| Model | RCS150 |
| Model | RCS150 |
| Designed through capacity | 150 t/h |
| Water content | ≤3% |
| Maximum particle size | ≤80mm |
| Origin of place | China |
| Motor power | 44kW(22kW×2) |
| RAP Milling material | ≤35mm 60% |
| Brand | D&G MACHINERY |
| FOB port | TIANJIN |
| Terms of Payment | L/C, D/A, T/T |
| Update Time | 2022-01-22 |
As the pavement recycled material crushing and screening equipment needs to be used with the asphalt mixing plant, it needs to be relocated according to the asphalt mixing plant. Therefore, the tooth roller type crushing and screening equipment adopts a fixed and modular design, which is convenient to install and easy to relocate.
Because the milling material already contains a large amount of fine material, the RAP tooth roller type crushing and screening equipment adopts the process of screening first and then shredding, that is, the closed-loop process of screening the milling materials first, crushing the oversized materials and screening again.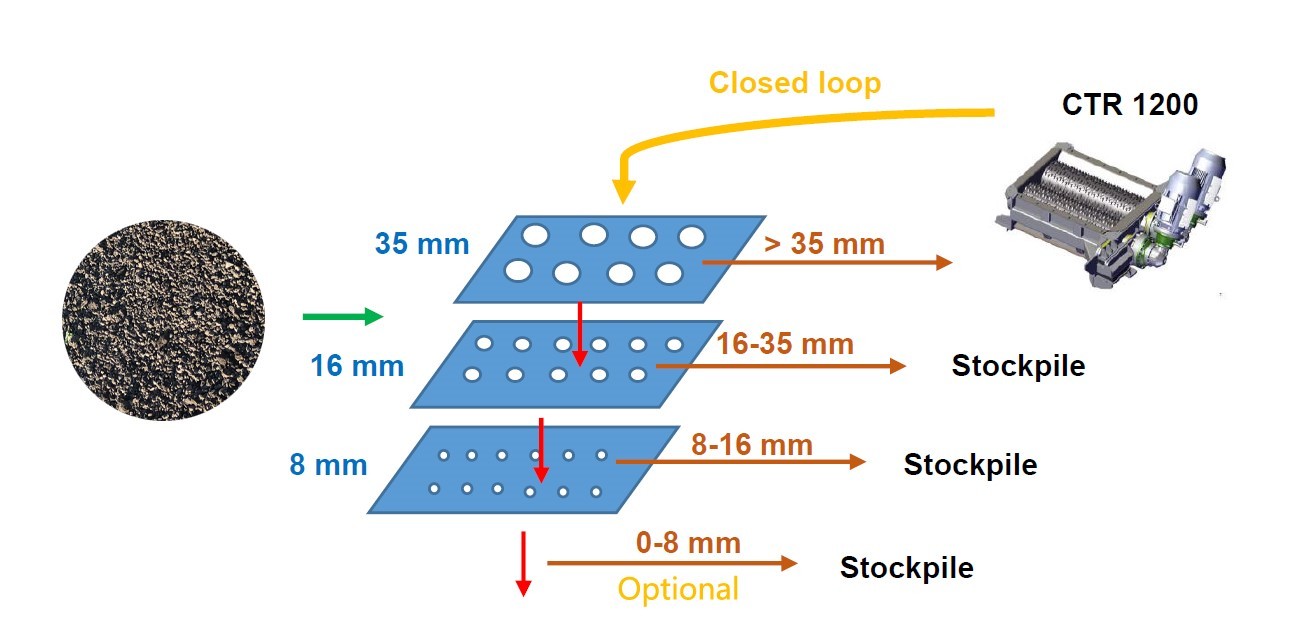 Samp
RAP tooth roller type crushing equipment adopts asymmetric low-speed flexible tooth roller crushing method, which has the following characteristics:
1. It retains the characteristics of tooth roller crushing, and performs shearing, squeezing and bending on the pavement recycled materials, which reduces the impact on the recycled materials compared with jaw breaking and impact breaking, that is, reduces dust emission, and the equipment runs smoothly. Carrying out a crushing effect similar to "kneading" on the recycled materials is to reduce the crushing of large-particle materials. Breaking and squeezing of recycled materials reduces the generation of fine materials, which is also conducive to retaining the original RAP grade ratio. 

2. It adopts the differentiated arrangement of crushing tooth rollers, which increases the meshing area of shredding teeth compared with ordinary tooth rollers, so that the maximum crushing particle size of the crusher reaches 80mm, and the crushing efficiency is improved.

3. The low-speed flexible crushing mode is adopted, and the crushing as low as 20 rpm enhances the "kneading" effect of the crushing tooth roller on the material and further reduces the impact on the recycled materials, closer to the concept of flexible crushing, and produces less fine crushed materials.
Name

RAP tooth roller crushing and screening equipment

Model

RCS150 

Capacity

150t/h 

Rated operating conditions

Aggregate

RAP milling material (≤35mm 60%,Maximum particle size

≤80mm)

≤ 3 %
Fill all information details to consult with us to get sevices from us
Get Insider Information About Exclusive Offers, Events And More!