Completely Road Construction Solutions Provider, Chasing Superior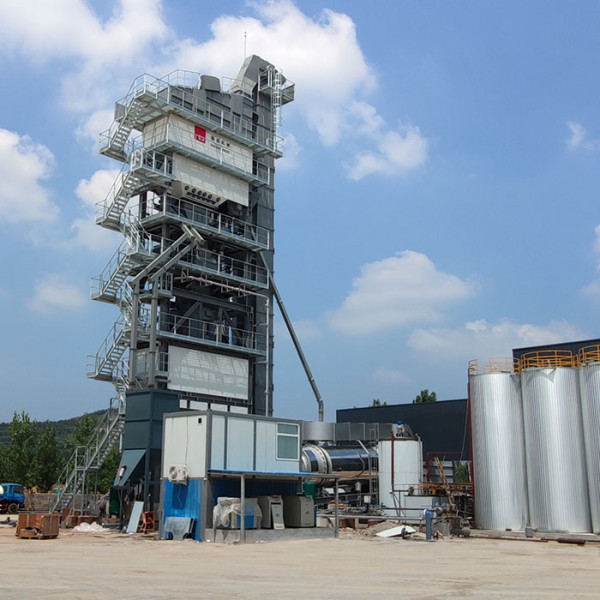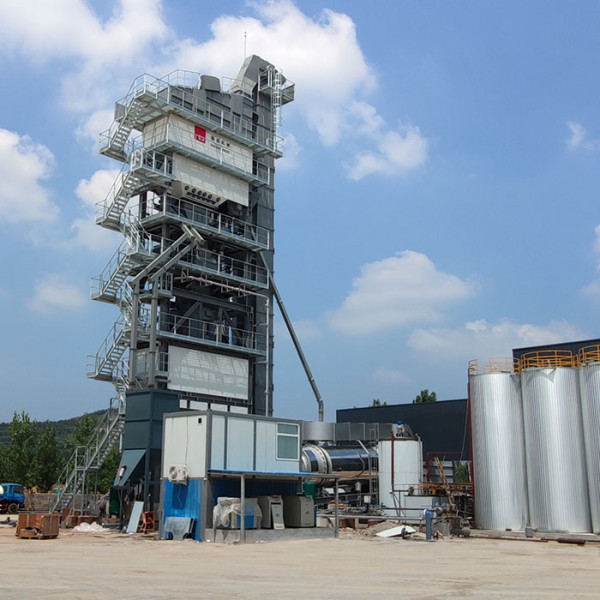 Product Features
Product Parameters
Download Document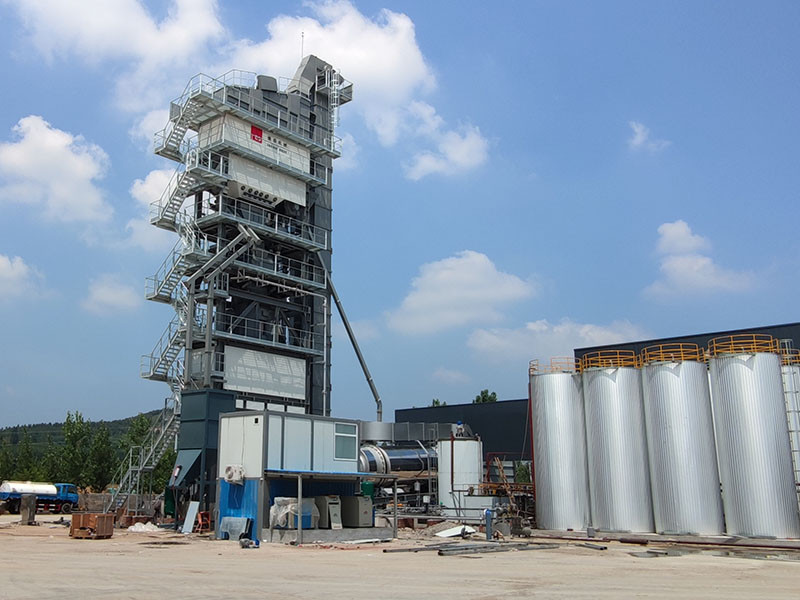 DG Asphalt Mixing Plants105t/h-400t/h
D&G batch type asphalt plant has complete product lineup including stationary, mobile asphalt batch mix plant and continuous drum mix plant. Thanks to the compact design it can be proper for some tight space with fully functions. Accurate control system, fast responding active and stable quality can satisfy almost all customer's need in more economical way. It designed and manufactured in accordance with Europe quality standard with CE&EAC certification. The plants adopted the top-class components to ensure the running stability and long service life.
For assure the stable and service life of asphalt plant, D&G selected the most famous brand for key components supplier. There are ROSSI MotorIduttori, SIEMENS, SKF, WAMGROUP, ABS and others prestigious supplier included in our supply chain. We always keep pace with the international advanced technology.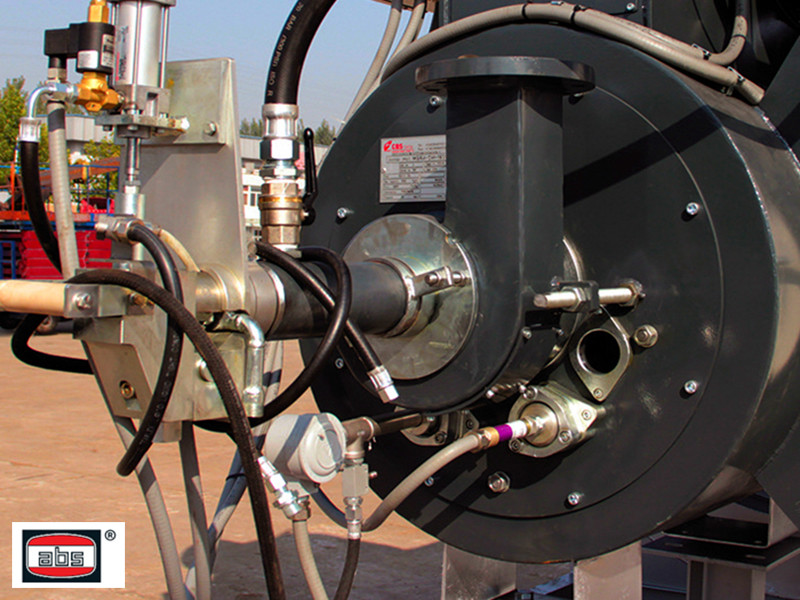 Abs-Burner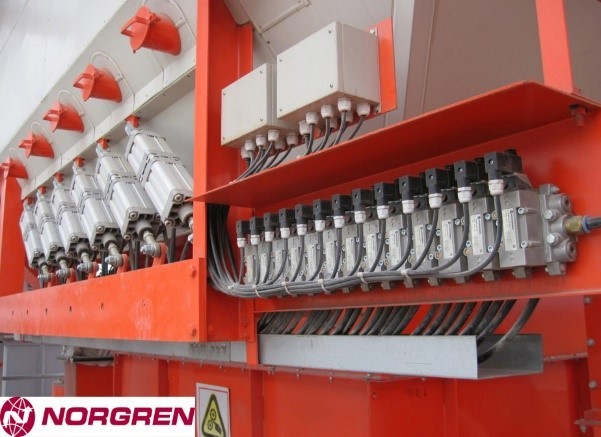 NORGREN-Pneumatic Elements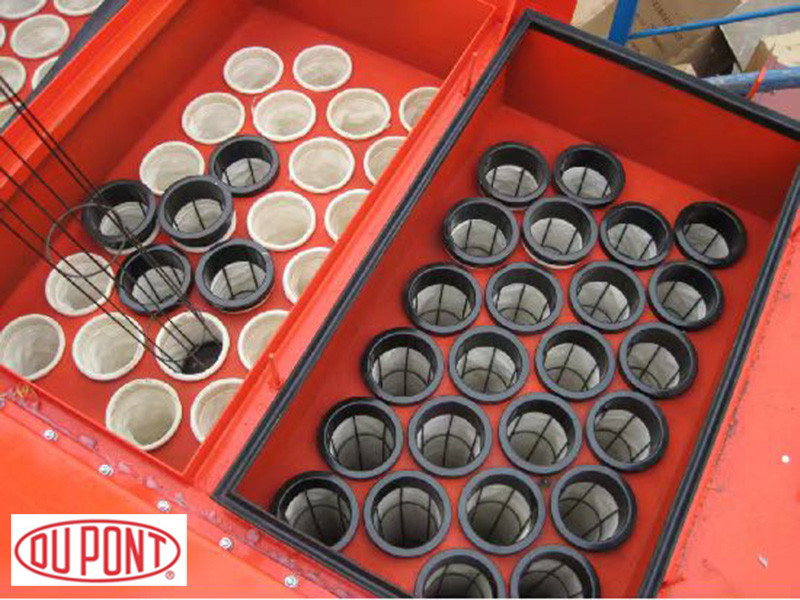 Dupont-Bag Filter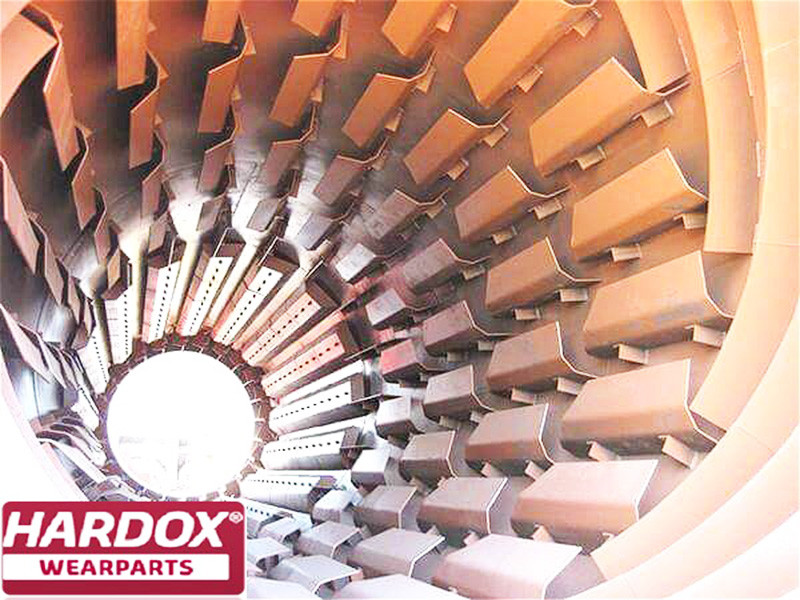 HARDOX- Dryer Drum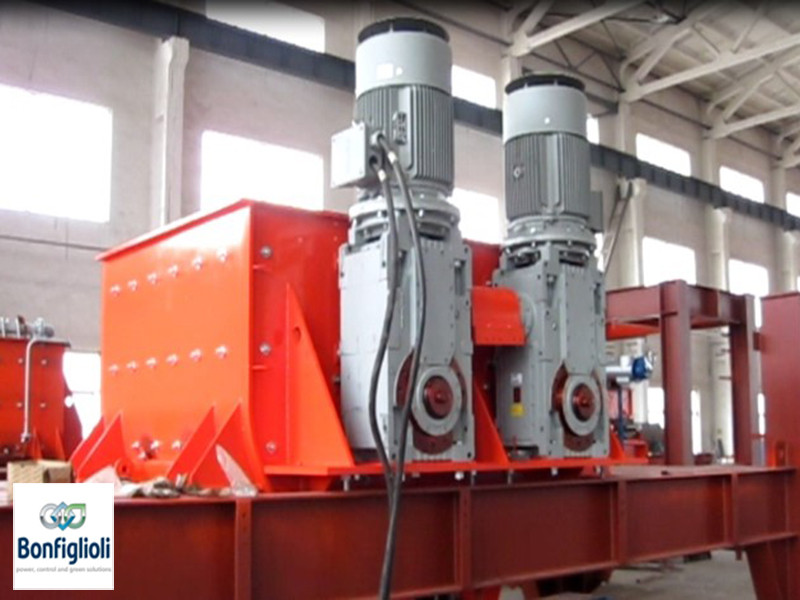 Bonfiglioli-Reducer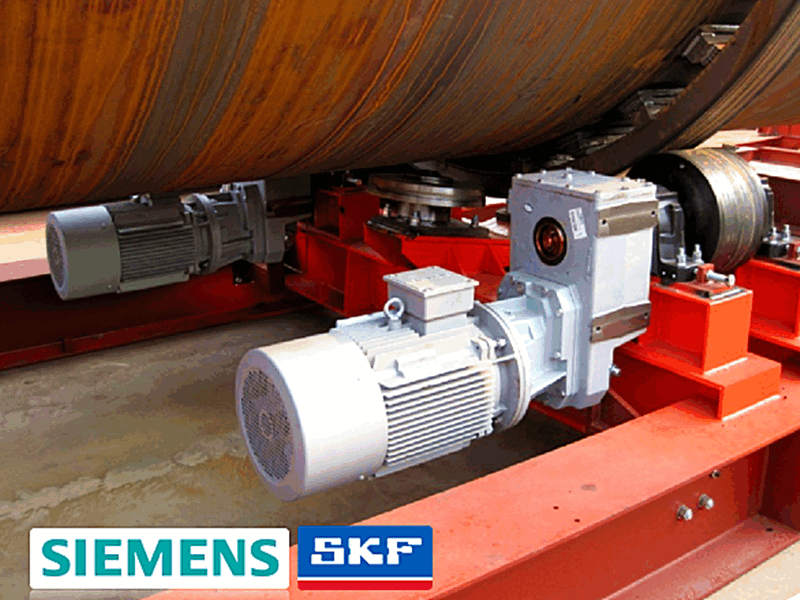 SIEMENS-Motor
2.Easy to Setup and Relocate
Each asphalt mixing plant is designed and built in modular format. The size and weight of each module are within the limits of a standard sized container. Quick installation and delivery. Therefore, the requirement on lifting, hoisting equipment for assembly and disassembly is more flexible. In addition, each asphalt mixing plant module can be transported using standard sized trailer which is commonly available at low cost.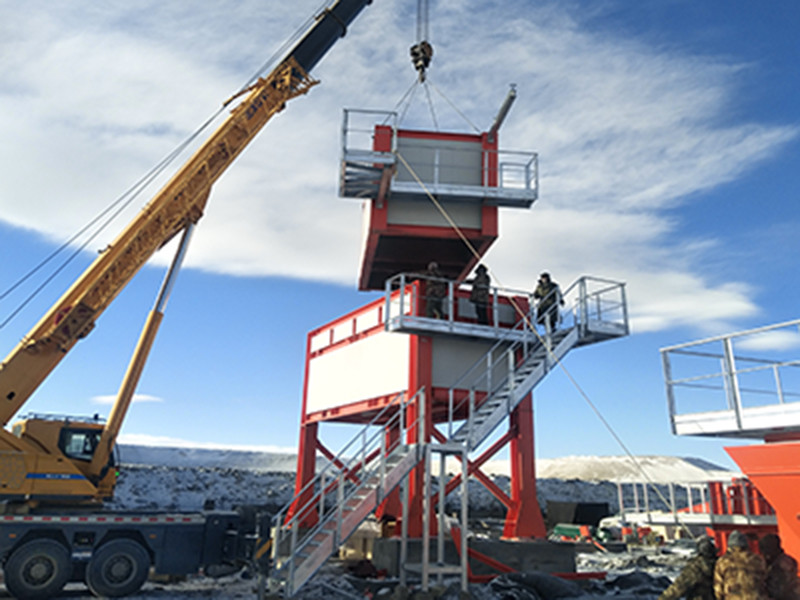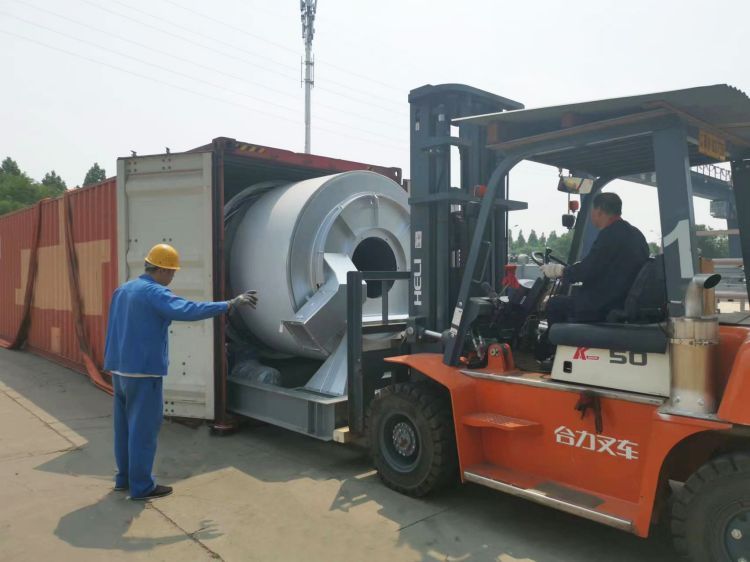 Because of the sufficient capacity of drum\vibrator\mixer, the plant can reach normal productivity easily and even can get more productivity if have the proper raw material supply.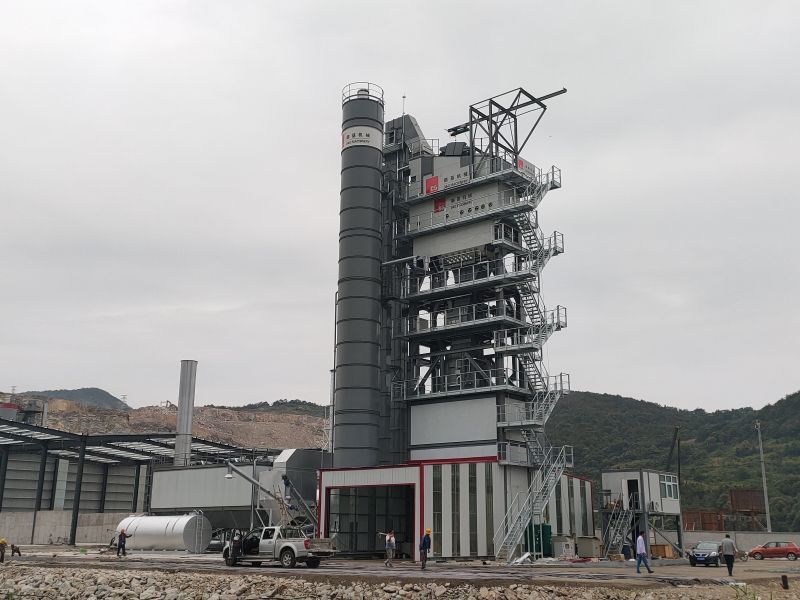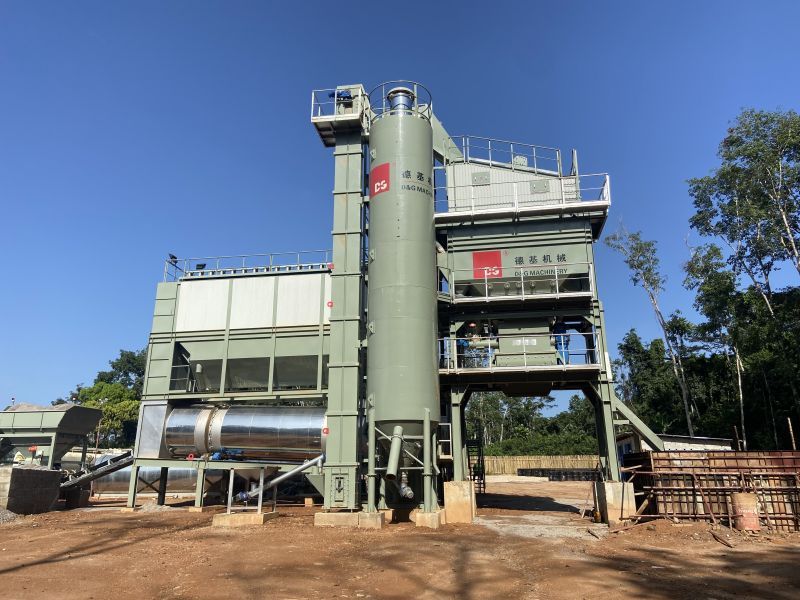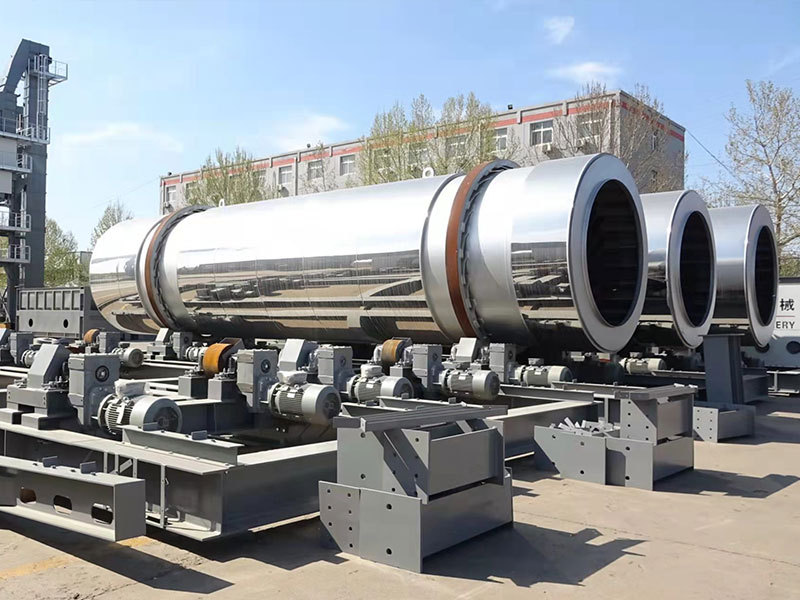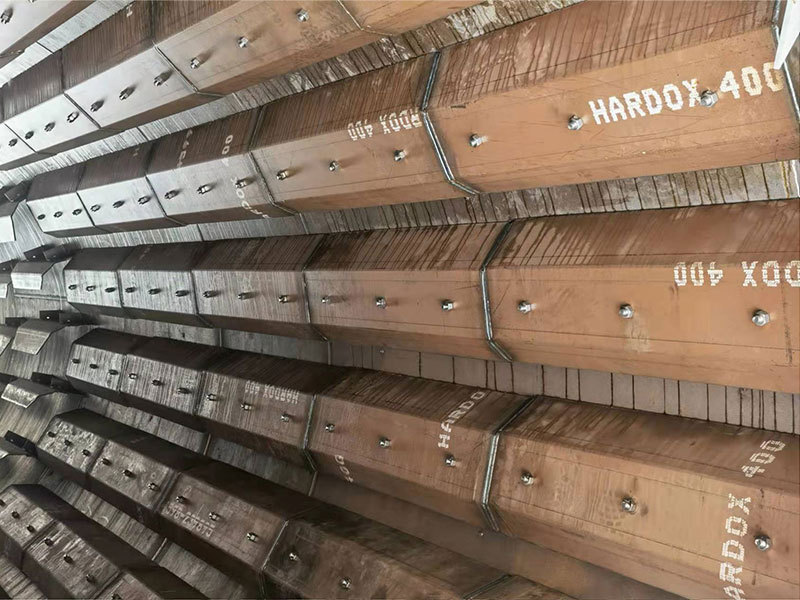 ▶

The drum flights are applied in HARDOX high strength wear-resistance steel to prove long service time.
▶

Employing thermal insulating rock wool material that can keep the energy inside, reducing heat loss.

▶

Multiple-function ABS burner, kinds fuel (gas, oil, diesel, coal) can be chose as required.
Customers can get professional consultation from initial project to model selection phrase from D&G machinery. We provide flexible customized options which can meet various needs of customer.

D&G self-developed know-how "AIntelligent bitumen measurement system" ensure the pre-set recipe can be implement with minimum deviation value. In the meantime, the waste of bitumen and other materials are eliminated.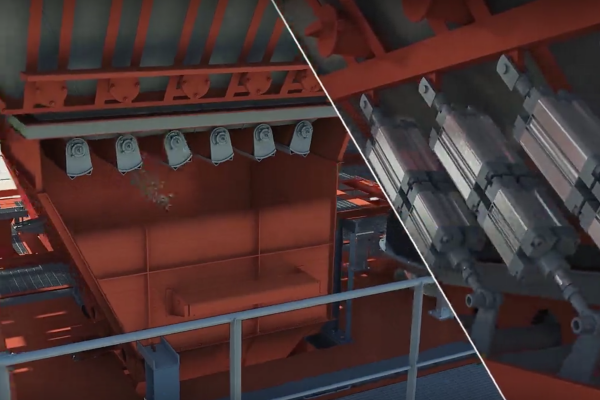 The aggregate weighing hopper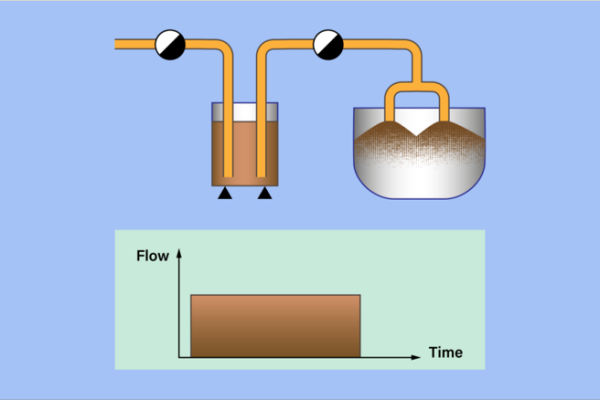 Secondary Intelligent Bitumen Measurement System
▶

Metallic base (optional) and modular assembly with no cement foundation required shortens the erection time, occupying less area and enabling a more convenient dismantle and transfer
▶

The aggregate weighing hopper is controlled by a double–stroke cylinder, and provides the function of an advanced, fully computerized and automatic falling impact compensation. The filler weighing hopper is controlled by a frequency metering screw while the bitumen weighing hopper is controlled by dynamic calculation and is able to achieve the secondary measurement. Asphalt mixing plants of D&G Machinery are installed with a weighing and metering control system which is very precise and with a high weighing accuracy, enabling strict compliance with the required bitumen-to-aggregate ratio.
The system configured with Siemens PLC which have 2 cabling configuration options: PROFI-bus and distributed control system. Both mode can assure the signal feedback in Real time without lag off.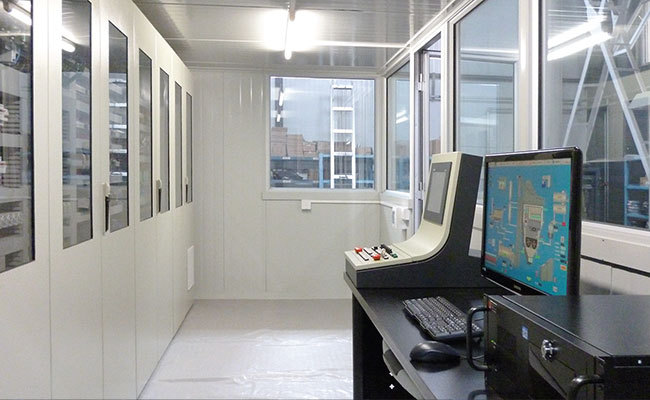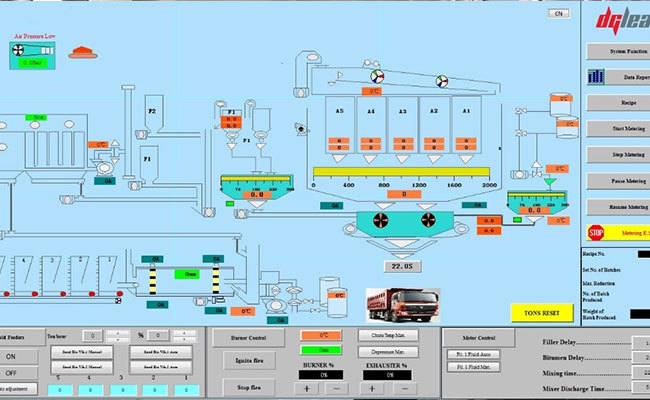 MODEL-DG Series

DG1300PM

DG1500PM

DG2000PM

DG3000

DG4000

DG5000

Rated Production Capacity

105t/h

125t/h

160t/h

240t/h

320t/h

400t/h

Cold Feeder Bin

6.5m³ x 4

8m³ x 5 or 6

5 x 18 m³

6 x 18 m³

6 x 18 m³

Dry Drum Size

Ø 1.8m x 8 m

Ø 1.9m x 8 m

Ø 2.0m x 8.5m

Ø 2.5m x 9m

Ø 2.8m x 12m

Ø 3.0m x 12m

Primary gravity+ Bag filter

Screen

4

4 or 5

5 or 6

5 or 6

6

6

Screening Area

14.88 ㎡

13 ㎡

20 ㎡

38.4 ㎡

58.7 ㎡

69 ㎡

Hot Bin Volume

18.2 m³

14 m³

20 m³

45 m³

75 m³

80 m³

Mixer Capacity

1300kg

1550kg

2000kg

3300kg

4200kg

5500kg

Control System

DG Leap + PLC

Emission Rank

● Dust Density ≤ 20 mg/Nm³

● Cabin Noise ≤ 70 dB

● Ringelmann Blackness Class Ⅰ

Note:

● Some specifications / options might not be available in some countries due to local regulations.

● Specifications / options are constantly updated and subject to change.
Please send your message to us