D&G Machinery provides customers with full support in terms of equipment and constraction application in order to offer customers with comprehensive solution to the project, as well as to provide equipment modification service upon their request.
Modified asphalt equipment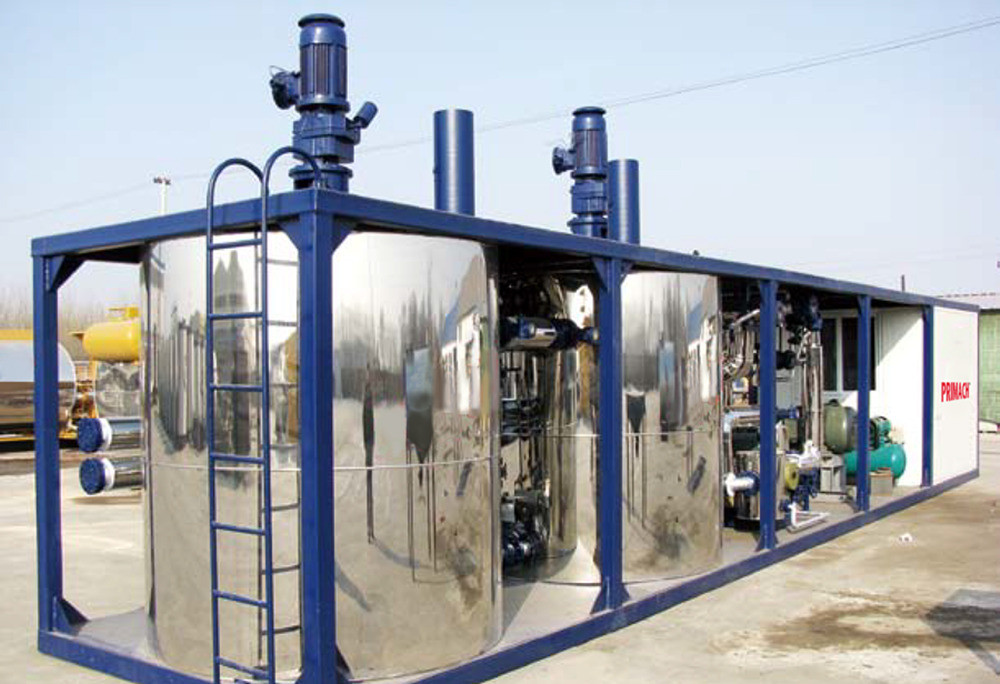 Main features:
1.Integrated modular design and easy to move.
2.With the heater and high-efficiency mixer, the heating and mixing process can implement at the same time.
3.The shear machine is integrated with cutting and grinding function. The key components as like stators and rotors as well as blades are made of high abrasive resistance and corrosion resistance material. The whole machine are assembled with high precision to ensure stab running and long term service.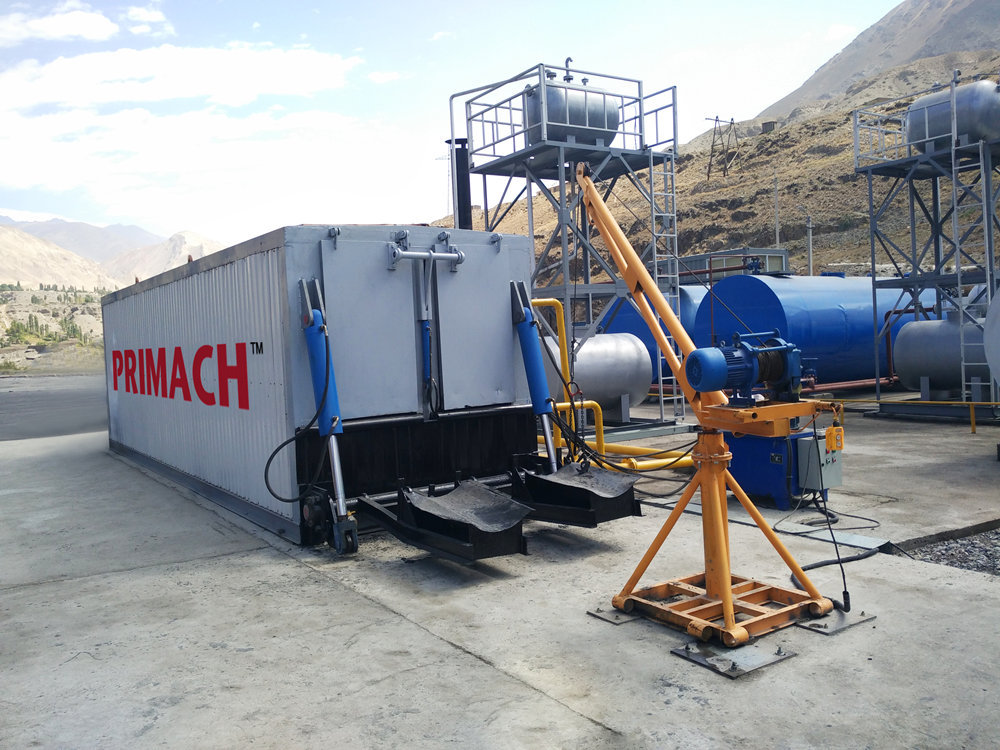 Asphalt Melter is used for heating and dropping barreled asphalt, which heated by hot oil and burner. The hot oilheater can be separated with or combined into decanter.
Model:DLT-10
Capacity:10 t/h
Volume of bitumen pool:15m³
Number of barrel:28or32 barrels
Barrel orbit quantity:2 lines
Outline dimension(L*W*H):≈11.9m×2.2m×2.55m
Heating mode:Separated or combined Hot oil heater withburner
Decanter use hydraulic propulsion structure, main advantages:
1.No need underground foundation, hardened ground will be ok.
2.No need laying tray for barrels.
3.Using hoisting device to move barrels, rather than manual work.
4.Using turnover device to pull barrels, rather than manual work, without leakage.
5.Using reinforced & sliding tracks to avoid distortion.
6.Using spring doors to reduce heat loss.
7.Low labor intensity, safe and reliable.
8.Hot oil heater equipped with burner can be separated with or combined into decanter.
Pelletized cellulose fiber dosing and adding system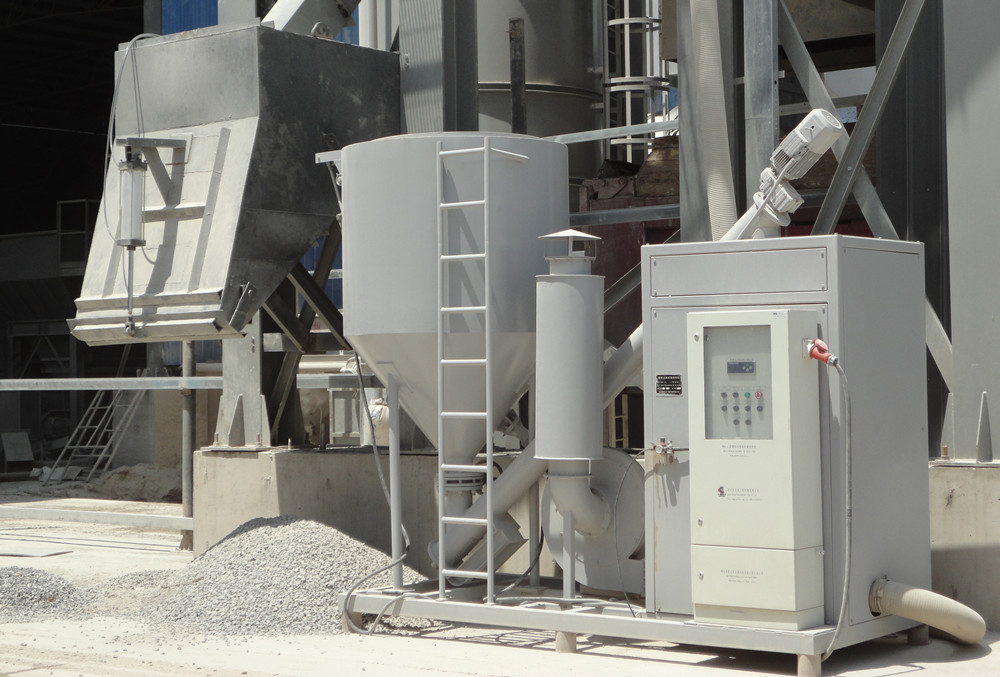 This equipment adopts the advanced CB4 weighing display and Siemens PLC, to add the anti-rutting pellet as well as xylem fiber. This devise will start after get the signal from the controlling system, auto weighing, dosing and adding for the pellet, and integrated with automatic protection and alarm for the working failure. The dosing tolerance is 1.2 percent, with function of internet connection, printing, disc saving. This system has the advantages of working stable, dosing accurate and easy to operating.
1. Main components.
(1) Dosing system: with the display, dosing unit, weighing cell, coarse pellet separating device (include 1.5 KW motor,reducer, discharge winch) ,fine pellet discharging device integrated with 1.5KW motor, reducer and winch.
(2) Conveying system: pellet feeding with 4KW motor and inlet seal, high pressure fine with 15 KW motor and pump, separating motor 4KW and conveying hose.
(3) Controlling system: with operation display, distribution box and switch.
(4) Support.
2. Parameter
(1) Rated capacity:26 KW, 380V AC
(2) Size:181cm*118cm*176cm
(3) Weight:1.2T
(4) Capacity of weighing hopper:0.6m³
(5) Dosing tolerance:<1.2%
(6) Head of lift:>20m
(7) Capacity of lift pelletized filer:1-2kg xylem 1.5~2.5Kg
Emulsion asphalt equipment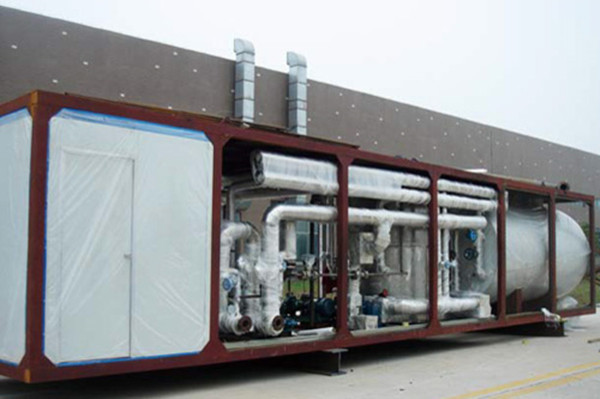 Main features
1.Integrated modular design and easy to move.
2.Flexible adjust proportion for additives.
3.Accurate computer control to ensure minimum tolerance of recipe.
4.Automatic control system, including all parameters setting of oil/water ratio productivity,alarming and sensor correct etc.
5.The control system is easy to study and manipulate. Given touch screen human-machine interface.
D&G Warm Mix Foaming Device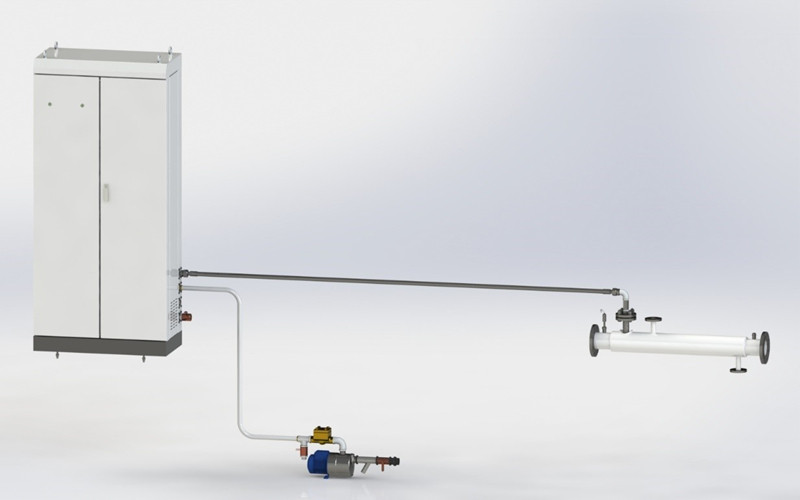 1.introduction
Foaming bitumen system is consisted of foaming unite, water dosing and supply unit,water replenishing unit, and controlling system. It has lots of the advantages compare with the normal mix bitumen. Foaming bitumen can be used under thetemperature 50-60°that much lower than the hot mix bitumen, Which can reduce the projectcost and pollution emission. Feed the foaming medium (water or vapour) into the high temperature liquid bitumen, the medium and the bitumen combine to the mist. The bitumen adhesion will be less and the volume will expand rapidly. This expansion is purely physical processed, the chemical property of the bitumen do not change.
2.Advantages
Greatly reduce the hot mix temperature(30-50°)
Cost saving-10%-30% power saving
Less discharge
Get Insider Information About Exclusive Offers, Events And More!