China's Premium Asphalt Plant Manufacturer | D&G Machinery Stock Code 1301.HK | Completely Road Construction Solutions Provider, Pursuing Excellence
RAP Batch Asphalt Mixing Plant
If you are planning to establish an asphalt mixing plant and would like to know about cost budgeting and how to select and price asphalt mixing plants, we will provide you with more technical support regarding the early stages of your asphalt mixing plant. Additionally, if you wish to become a distributor of DG's localized asphalt mixing plant, we will offer you more support to expand your local market. Contact us now for more information about DG asphalt mixing plant consultations.
DGX Asphalt Mixing Plant: Transformable Series, all-in-one design, top-class components, 180-400t/h capacity. The game-changer!
DGXR Asphalt Mixing Plant: RAP series, large RAP proportions, 180-400t/h capacity. Join us for the future of asphalt recycling!
What is RAP Batch Asphalt Mixing Plant?
Asphalt recycling plant recycles reclaimed asphalt pavement (RAP) by mixing it together with virgin aggregates thereby enabling the reclaimed asphalt from old roads to be reused in an environmentally friendly way. RAP material is collected from excavation or milling waste of road pavement, then crushed, processed and screened into required different sizes by asphalt recycling granulator, and then mixed with virgin aggregate. Excavated large pieces of asphalt pavement need to be crushed with an asphalt granulator to ensure that the original particle size of the aggregate is maintained and to reduce excessive fines or asphalt dust.
The RAP asphalt recycling plant can not only solve environmental problems, but also help road construction companies reduce their cost.
Why Choose a RAP Batch Asphalt Mixing Plant?
1. Fuel saving: high-performance burner, full combustion; optimized drying cylinder, hot air recovery and exhaust, higher heat utilization rate.
2. Very few pollutants: the asphalt fume and harmful gas are recycled to the drying drum for re-burning, reducing harmful fume emissions; multi-stage dust collection system, reducing dust emissions.
3. Reliable operation: through the control of the damper and the temperature monitoring of the thermometers at each position, the computer automatically controls the air flow to make the recycled material reach the ideal temperature for mixing with the new material; avoid asphalt aging or asphalt burning.
4. High efficiency: the proportion of recycled asphalt is as high as 100%.
RAP Batch Asphalt Mixing Plant Applications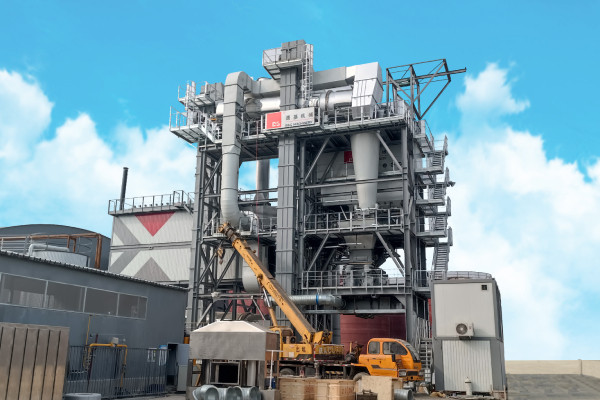 Type: RAP Batch Mixing, Stationary Plant
Plant Location: Shanxi Province, China
Model: DGXR4000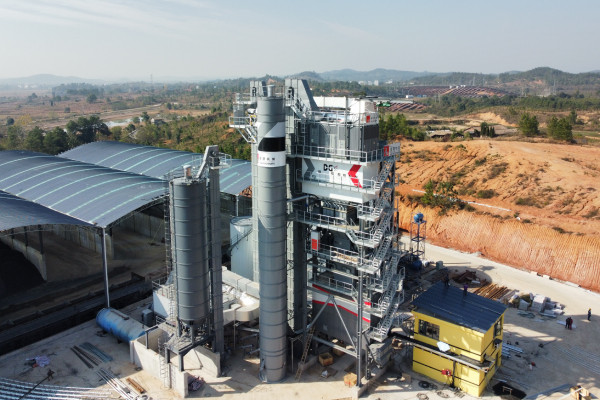 Type: RAP Batch Mixing, Stationary Plant
Plant Location: Jiangxi Province, China
Model: DGXR4500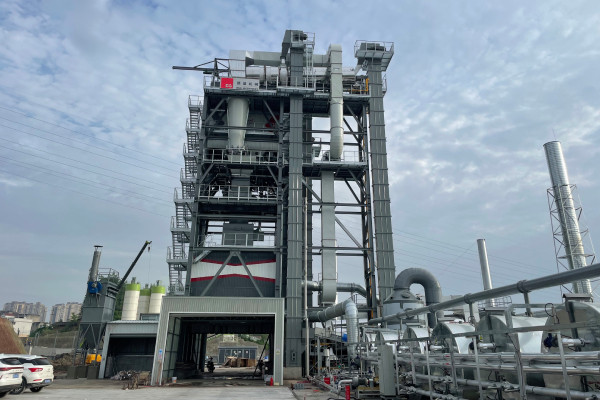 Type: RAP Batch Mixing, Stationary Plant
Plant Location: Sichuan Province, China
Model: DGXR5000
Capacity: 400t/h