China's #1 Asphalt Plant Manufacturer | D&G Machinery | Stock Code 1301.HK | Completely Road Construction Solutions Provider, Pursuing Excellence
DG-PM Asphalt Mixing Plant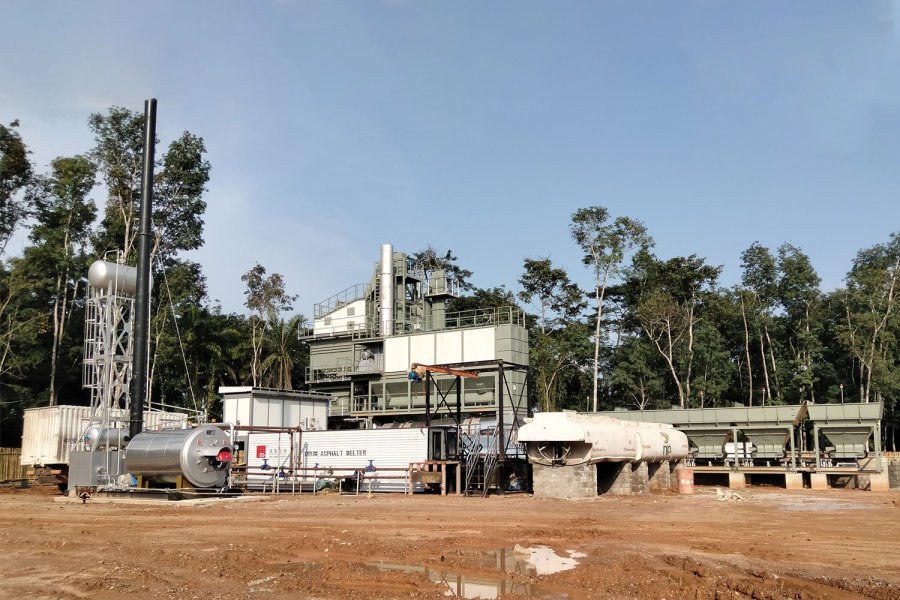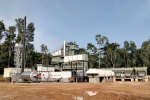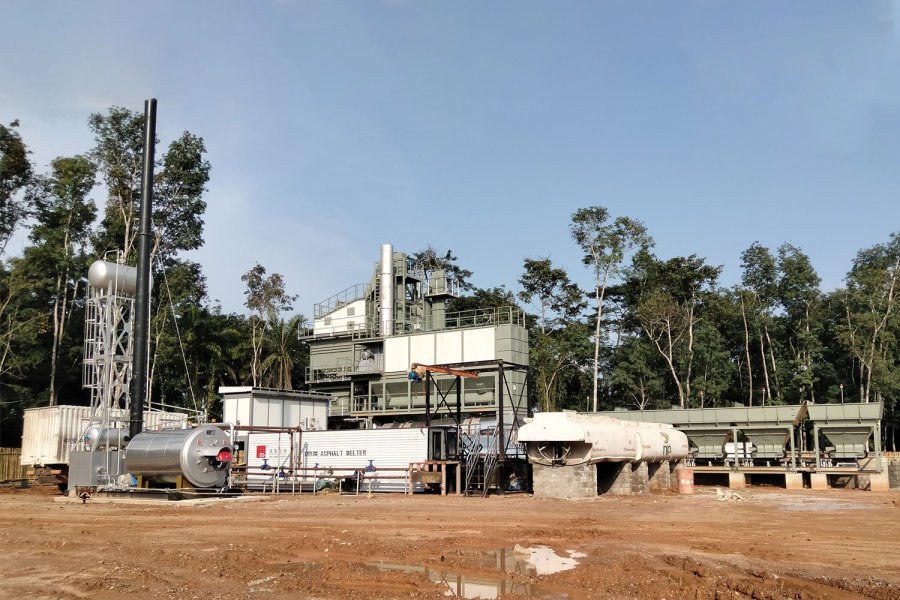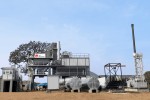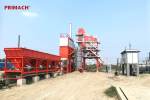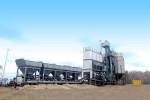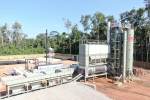 | | |
| --- | --- |
| Categories | Batch Type Asphalt Mixing Plant |
| Brand | D&G Asphalt Plant Manufacturer |
| Model | DG1300PM-DG2000PM |
| Rated capacity | 105t/h-160t/h |
| Dust collector | Primary gravity+ Bag filter |
| Place of origin | China |
| Color | Customization |
| Terms of Payment | L/C, T/T |
| Update Time | March 28,2023 |
Product Features
Product Components
Product Parameters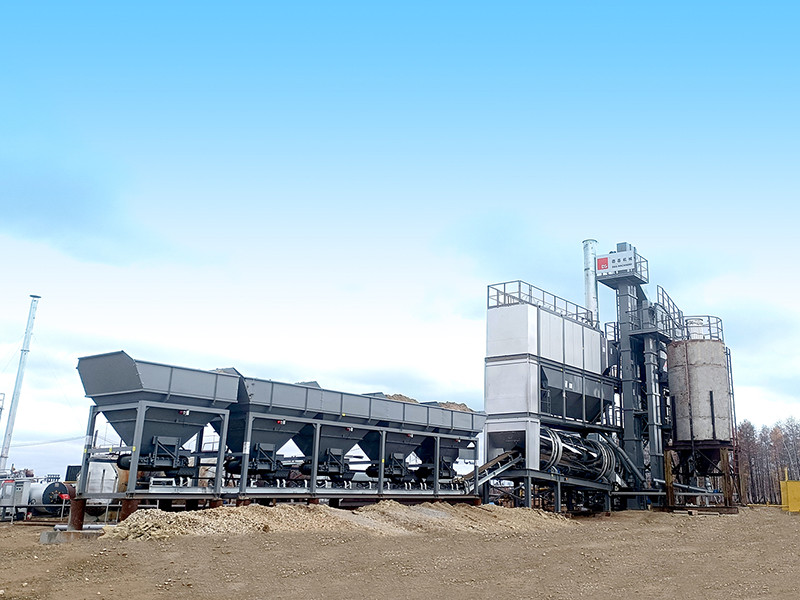 PM Asphalt Mixing Plant105t/h-160t/h
PM batch type asphalt plant has complete product lineup including stationary, mobile asphalt batch mix plant and continuous drum mix plant. Thanks to the compact design it can be proper for some tight space with fully functions. Accurate control system, fast responding active and stable quality can satisfy almost all customer's need in more economical way. It designed and manufactured in accordance with Europe quality standard with CE&EAC certification. The plants adopted the top-class components to ensure the running stability and long service life.
1. Easy to Setup and Relocate
Each asphalt mixing plant is designed and built in modular format. The size and weight of each module are within the limits of a standard sized container. Quick installation and delivery. Therefore, the requirement on lifting, hoisting equipment for assembly and disassembly is more flexible. In addition, each asphalt mixing plant module can be transported using standard sized trailer which is commonly available at low cost.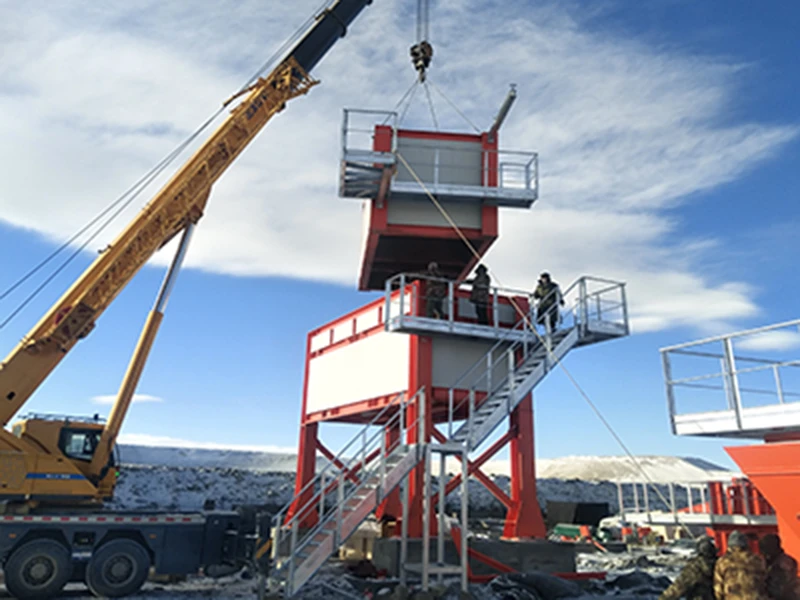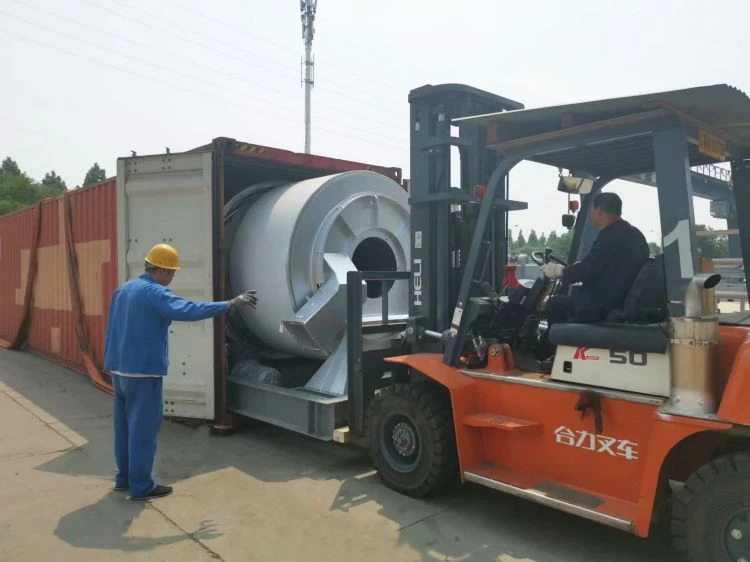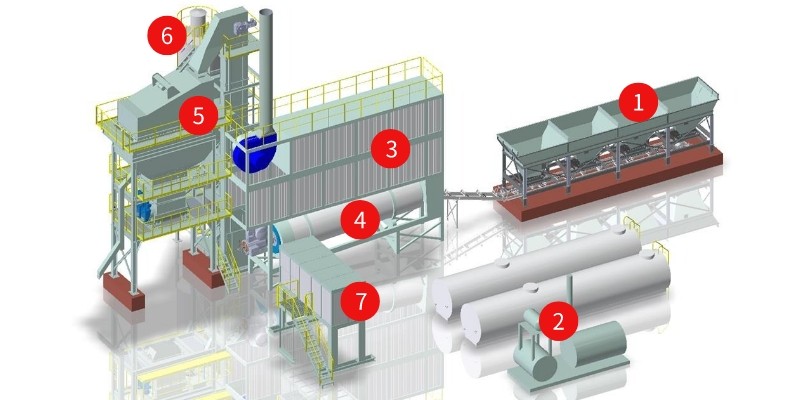 PM Asphalt Mixing Plant Components
1. Cold feeder system
2. Bitumen storage & heating system
3. Dust collecting system
4. Drying system
5. Mixing tower system
6. Filler system
7. Control Room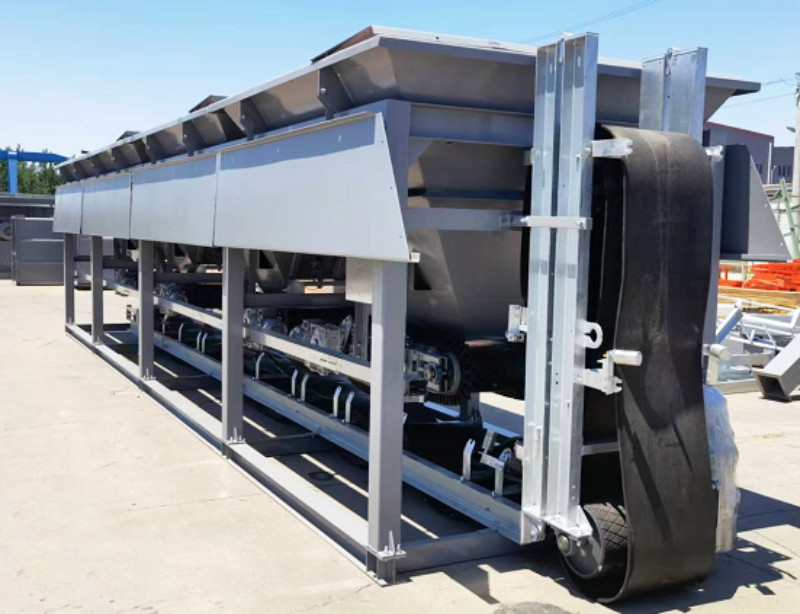 1) Foldable coaming to be loaded into 40'HC. Quick removable structure of the belt conveyor. Easy maintenance. D&G owned Patent.
2) Extract endless belt with skirt to prevent aggregate from spilling.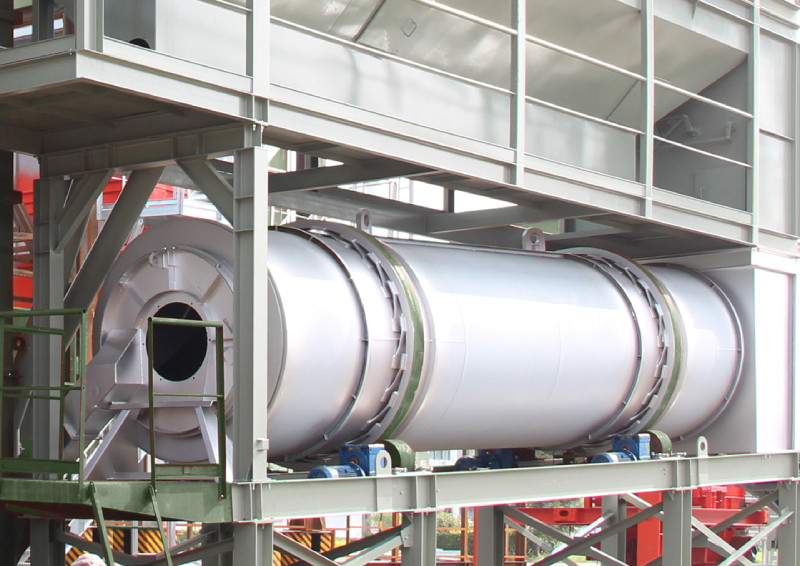 1) The drum with chassis (base plate) can be loaded into a 40'HC.
2) High transmission efficiency with 4 units direct-connection powertrain system.
3)Drying drum with thermal insulation to avoid energy loss.
1) Foldable handrails & platforms and stairs are integrated with mixing tower.
2) Elevator are fixed with mixing tower by positioning bolt. Easy to be relocated.
3)Each module can be packed in a 40'HC standard container and trailer. Quick installation and delivery.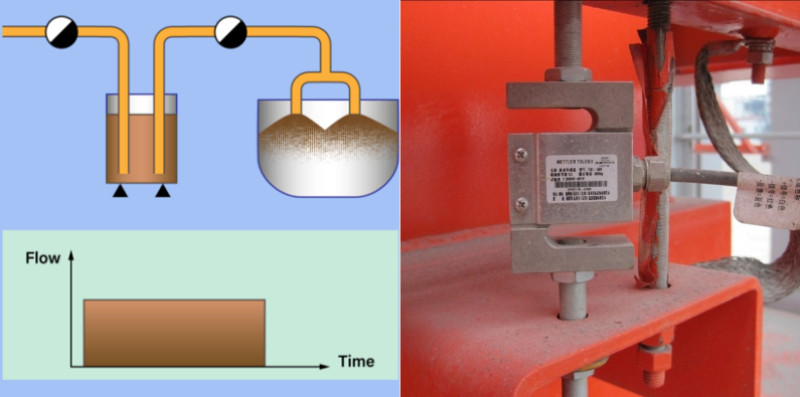 1) Weighing system adopt 3-points weighing sensor (load cell), signal is directly transmitted to control computer; weighing system has auto compensation function.
2) Secondary intelligent bitumen measurement.
1) Mixing arms, paddles and liners are made of wear resistant material.
2) Synchronized twin shafts driven by Rossi gearbox.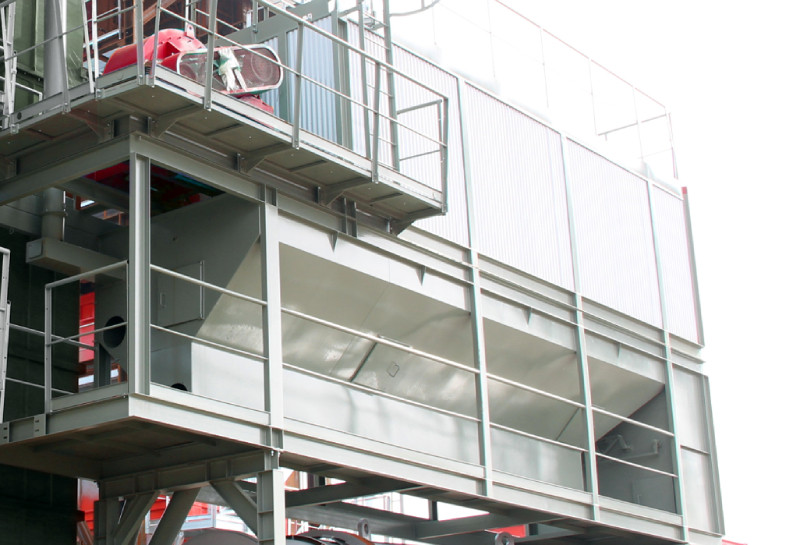 6. Dust Collecting System
1) Dust collector is placed upon the dryer drum to save space.
2 NOMEX filter bags.
3) Two stages dust collecting system: primary gravity+ bag filter.
4) All handrails can be folded up.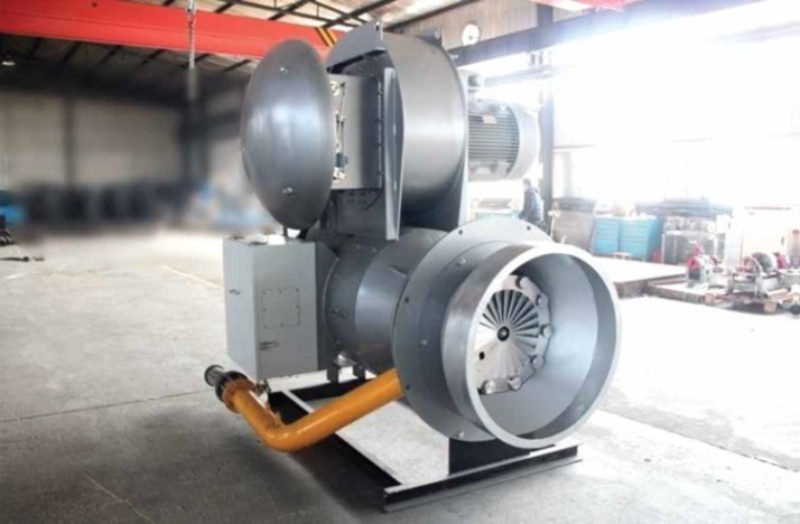 1) ABS burner imported from Italy.
2) Automatic, low noise, less emission, low energy consumption and cost saving.
3) Various fuel available: diesel, coal, heavy oil or natural gas.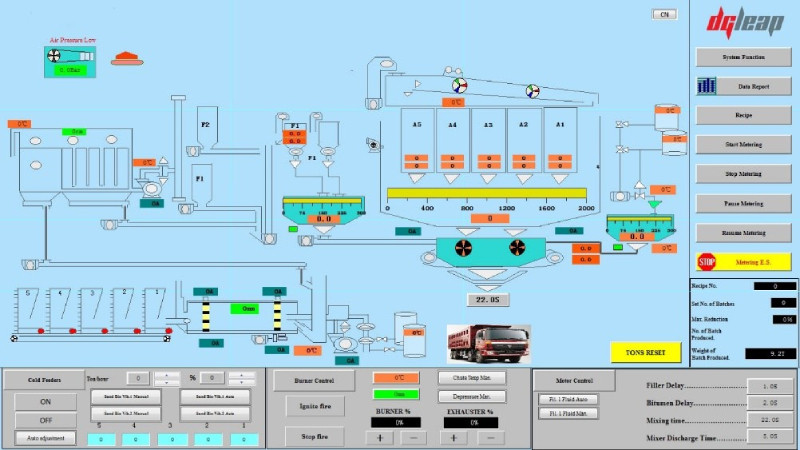 1) "DG LEAP" Automatic and manual control can be switched.
2) System configured with Siemens PLC.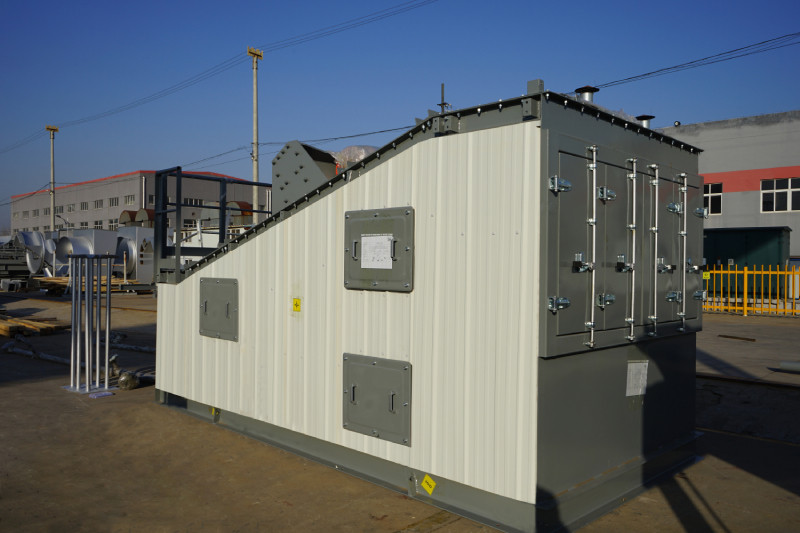 1) Double vibrating motors.
2) Special designed wear-proof clapboard.
MODEL-Modular Series

DG1300PM

DG1500PM

DG2000PM

Rated Production Capacity

105t/h

125t/h

160t/h

Cold Feeder Bin

6.5m³ x 4

8m³ x 5 or 6

Dry Drum Size

Ø 1.8m x 7.5 m

Ø 1.9m x 7.5m

Ø 2.0m x 8.5m

Primary gravity+ Bag filter

Screen

4

4 or 5

5 or 6

Screening Area

14.88 ㎡

13 ㎡

20 ㎡

Hot Bin Volume

18.2 m³

14 m³

20 m³

Mixer Capacity

1300kg

1550kg

2000kg

Control System

DG Leap + PLC

Emission Rank

● Dust Density ≤ 20 mg/Nm³

● Cabin Noise ≤ 70 dB

● Ringelmann Blackness Class Ⅰ

Note:

● Some specifications / options might not be available in some countries due to local regulations.

● Specifications / options are constantly updated and subject to change.
D&G Machinery has over 30 years of experience specializing in professional solutions for asphalt mixing plant. We offer a full range high-end asphalt mixing plants and service. Warmly welcome to write us your requirement.