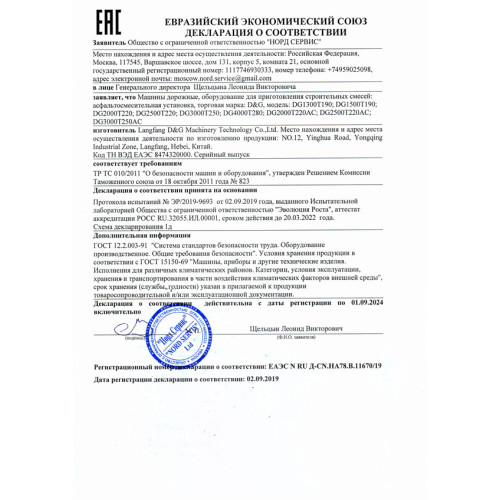 Period:
2019-09-02 - 2019-09-02
Certification bodies:
Aurum Testing & Certification
PRODUCTS CERTIFIED IN EUROPE
WITH GLOBALRECOGNITION
Asphalt mixing plants from D&G Machinery are endorsed with CU-TR Certification in Russia and Kazakhstan.
These products fully meet relevant European Union requirements in terms of health, safety and environment protection and are widely accepted inEuropean countries, Japan and other international countries and regions.

Get Insider Information About Exclusive Offers, Events And More!