Our Most Popular Asphalt Mixing Plants
Asphalt plants are used to produce hot-mix asphalt. It mixes aggregate and asphalt to make hot mix paving materials. Aggregate here can be a single-size material or a mix of various grades/sizes of material. The asphalt mixing plant is mainly composed of a cold aggregate supply system, drum dryer, burner, coal feeder, dust collector, hot aggregate hoist, vibrating screen, filler supply system, weighing and mixing system, asphalt storage, asphalt supply system, etc.
Asphalt mixing plants
are generally divided into batch plants, which produce a series of batches of asphalt, and continuous plants, which produce a continuous flow of asphalt (these are usually of the drum mix type). This classification not only reflects production methods but also highlights different quality control needs. Equipment may be used and/or modified to meet the demand for asphalt mix production using recycled bitumen. A variety of batch-mixing equipment has been developed to meet project needs. D&G Machinery has different types of asphalt batch plants available, covering a wide range of applications, below is an introduction to our most popular asphalt mixing plants.
RAP Batch Asphalt Mixing Plant

Modern recycled asphalt plants offer superior technology at a low purchase price. The plant uses multiple coupled geared motors, which reduces fuel and minimizes maintenance costs. Efficient burners are another cost-saving tool, while the hourly output capability makes this plant ideal for any business.
The plant uses multiple coupled geared motors, which reduces fuel and minimizes maintenance costs. Efficient burners are another cost-saving tool, while the hourly output capability makes this plant ideal for any business. It provides excellent dry performance through a simple and easily adjustable mechanism to set the air/fuel ratio for efficient combustion and pollution control. A baghouse was also installed to ensure that suspended particulate matter (SPM) levels were within specified limits. It also provides up to 100% RAP utilization.
The plant can be easily retrofitted, allowing customers to tailor the mix to a specified RAP design. Optional insulation increases dryer efficiency and reduces fuel consumption. Silo pockets are available with optional temperature probes. The unit features multiple coupled gear motors and eliminates the need for linkages, limiting parts and maintenance costs. The wearing parts are durable and easy to maintain and replace.
Our DGXR asphalt mixing plant allows users to apply 50%-100% recycled asphalt to achieve environmentally friendly and more economical hot mix production. Depending on the situation, customers can choose to refurbish the RAP equipment in the original plant or order a whole piece of the recycled asphalt plant to maximize the use of recycled asphalt materials. At present, the DGXR4000 asphalt mixing plant in Hangzhou, China has been in operation for 31 months, producing 1.5 million tons of finished materials. The renewable production and refined utilization of asphalt mixtures are realized in a cleaner, more environmentally friendly, less energy-intensive, more efficient, and more green and intelligent way, which has won unanimous praise from customers.
Batch Asphalt Mixing Plant


In this type of plant, bitumen is produced in batches every 40-50 seconds, depending on the capacity of the plant and the mix specification. New continuous drum mixing plants with counter-flow technology is setting new standards for asphalt mix production in the 80-160 t/h production class. The main advantages of the plant are fuel efficiency, low carbon footprint, environmental protection, and the facility to add RAP.
At the heart of the unit is a high-efficiency counter-flow drying tumbler with matching fully adjustable probosci burners. In traditional continuous mixing equipment, parallel heat transfer technology is used where the material to be heated and the hot gas flow parallels each other in the same direction. In a counter-flow dryer drum, the material to be heated and the hot gas flow opposite each other, i.e. in opposite directions. This is an efficient heat transfer system that maximizes heat transfer from the hot gases and radiant heat from the burner flame to the aggregate. Spraying of bitumen and filler is done as the hot aggregate passes after the burners in the same drying drum.
Our PM Series batch asphalt mixing plant has a complete product lineup, including stationary, mobile asphalt batch mixing plants, and continuous drum mixing plants. Thanks to its compact design, it can fit into some small spaces with full functionality. A precise control system, quick response initiatives, and stable quality can satisfy almost all customers' needs in a more economical way. At present, our intermittent asphalt mixing plant has been put into use in Libya, Thailand, Peru, and other countries. It is not only an ideal choice for highway construction but also an ideal choice for other highway maintenance tasks. As one of the leading manufacturers and total solution providers in the asphalt mixing equipment industry, D&G Machinery is also able to provide customized services according to the actual needs of customers. Meet different construction needs.
SOC Batch Asphalt Mixing Plant


Our DG Compact range is specially designed for sea freight export boxes. The mixing tower and bag house and control room are designed in Shipper's Own Container (SOC) mode, which greatly saves transportation costs. In addition to being easy to transport, it maintains the same high-end production performance and component selection as the D&G standard range. At present, our SOC batch asphalt mixing plant has been working in Russia for nearly two years. Its unique technology makes it easier to maintain, has lower power consumption, and has better environmental performance, and the structure can reduce noise and dust levels to the lowest. Its modular construction makes installation quick and easy, which is a useful feature for customers.
The three most popular asphalt mixing plants have been introduced above. If you want to know more or want to buy an asphalt mixing plant, please
contact us
. D&G Machinery has a dedicated service team for the whole life cycle from installation and commissioning to the end of each construction project. In addition to a professional service team, we also have sufficient spare parts stocks locally. Thanks to an extensive network of distributors, customers can find us or our partners at your location. 7×24 after-sales service telephone and local service center. We are committed to serving our customers at all times.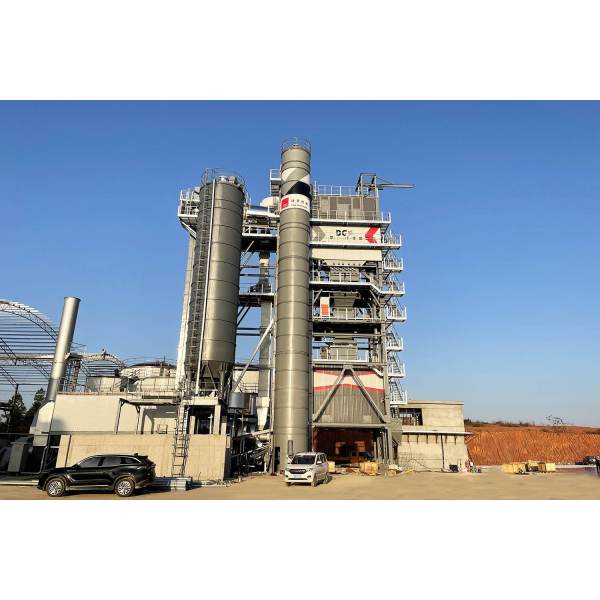 RAP Series Capacity: 180-400t/h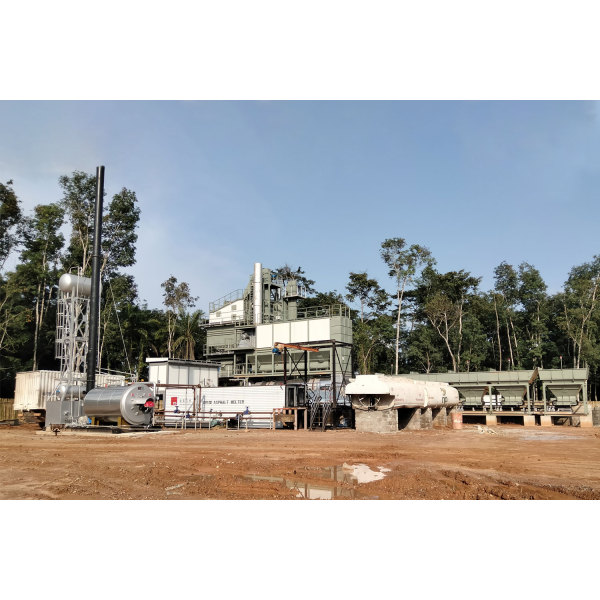 Modular Series Capacity: 80-160t/h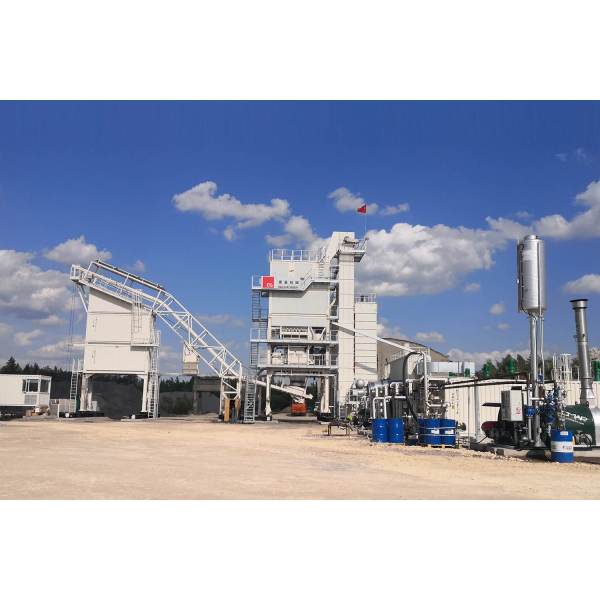 Containerised Series Capacity: 140-240t/h