Top 10 Manufacturers of Asphalt Mixing Plants in the World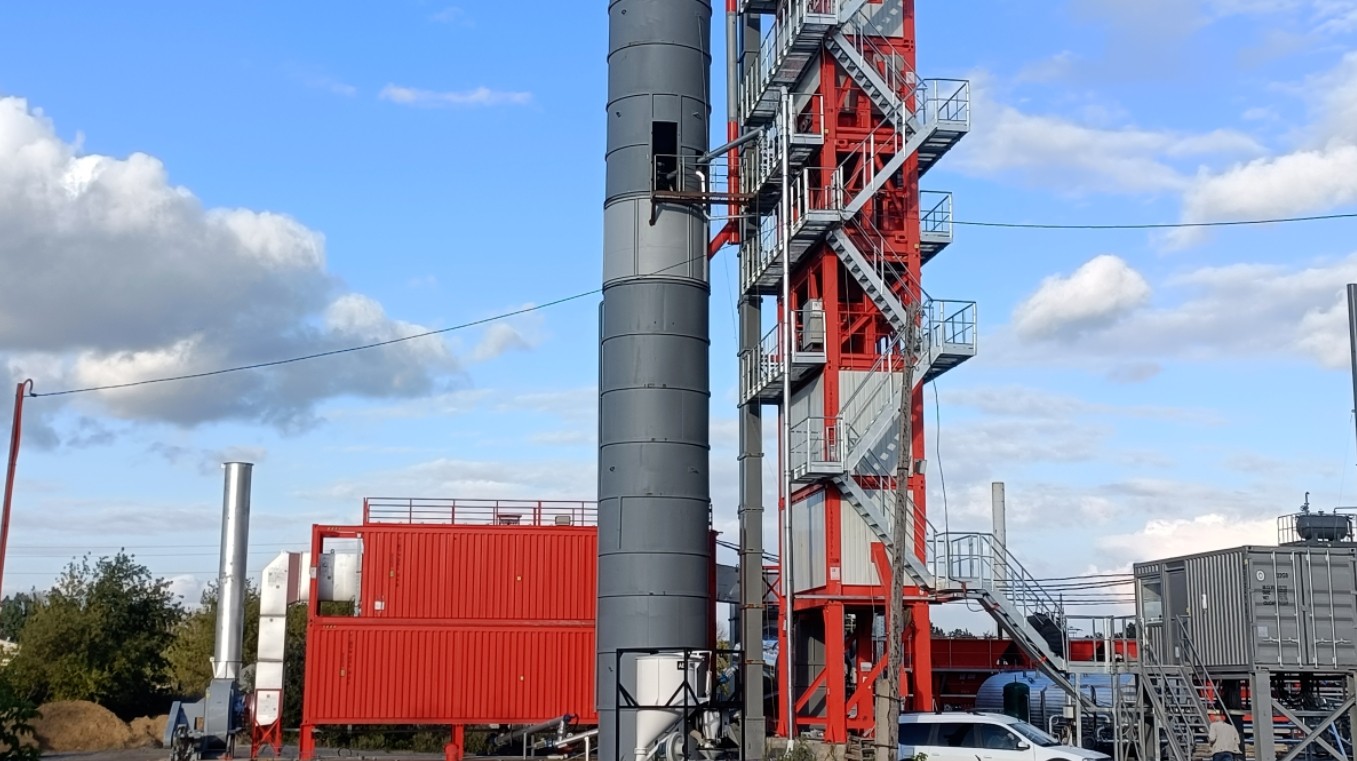 An asphalt mixing plant is a kind of equipment for producing asphalt mixture. It includes multiple components such as mixers, drying drums, bitumen tanks, weighing systems, and more. These components work in harmony through an automated control system to produce an asphalt mixture that meets specifications and standards for the construction and maintenance of infrastructure such as roads, bridges, and tunnels. Therefore, the asphalt mixing plant is one of the most critical pieces of equipment in the modern construction industry.
People have clearly realized that there is an increasingly obvious trend around the world-infrastructure construction will once again enter a boom period. China, known as the "infrastructure maniac", will continue to increase its infrastructure construction. Other countries, especially developing countries with strong economic vitality, will not relax in improving infrastructure and serving people's livelihoods. We can see this trend from the hot sales of asphalt mixing plants around the world in recent years.
Contractors of infrastructure projects such as roads, bridges, expressways, and high-speed rail, as well as some companies specializing in the sale of asphalt mixtures, mostly choose local manufacturers. Therefore, manufacturers of asphalt mixing plants in India, South Africa, Australia, Canada, Turkey, Malaysia, China, and some other countries are increasing year by year. Their manufacturing process, price positioning, product quality, marketing, etc. vary widely. Before making up their minds to purchase building materials manufacturing equipment, buyers need to act cautiously, inspect the manufacturers more, and consider carefully.
Top 10 Asphalt Mixing Plant Manufacturers
A good
asphalt mixing plant manufacturer
is very important because it provide high-quality with reliable equipment that can produce high-quality asphalt mixture. This mixture must meet strict specifications and standards to ensure the safety and durability of road construction.
A good manufacturer should also be able to provide high-quality after-sales service, including repair and maintenance, to ensure the long-term stable operation of the equipment. In addition, they should also have experienced engineers and technicians who can provide tailor-made solutions according to the needs of customers. Here we summarize and list the world's top ten asphalt mixing plant manufacturers' influence, product reputation, and price competitiveness based on production history, manufacturing experience, creativity, brand, etc. We hope to give you some valuable references before you buy the equipment.
1. D&G Machinery
D&G Machinery is a company specializing in the production and sale of high-quality road construction equipment. Their products include various models of Batch Type Asphalt Mixing Plants, SOC Batch Asphalt Mixing Plants, RAP Batch Asphalt Mixing Plants, RAP Batch Asphalt Mixing Plants, and other related equipment.
D&G Machinery's asphalt mixing plant is one of the most popular and successful products, asphalt mixing plant is produced using the most advanced technology and materials, with the following advantages:
High Efficiency: The asphalt mixing plant can produce a large amount of asphalt mixture in a short period of time, which saves time and cost.
Reliability: The asphalt mixing plant adopts the most advanced control system and equipment protection mechanism to ensure the reliability and stability of the equipment.
Environmental Protection: Asphalt mixing plants contribute to environmental protection by reducing emissions and noise.
Ease of Operation and Maintenance: Asphalt mixing plants are characterized by ease of operation and maintenance, which can reduce maintenance costs and downtime.
A Variety of Models Are Available: Asphalt mixing plants have multiple models and configurations to meet the needs of different customers.
D&G Machinery has a certain influence in the world. Their products are sold well in Europe, Asia, Africa, South America, and North America, etc., and are highly recognized by customers. D&G Machinery's different types of asphalt mixing plants and other related equipment are widely used in road construction, bridge construction, airport construction, port construction, and other fields. At the same time, they actively participate in international exhibitions and exchange activities, show our products and technologies to the world, and communicate and cooperate with foreign counterparts. In addition to unique equipment, D&G Machinery also provides high-quality sand manufacturing machines, rap crushing & screening equipment, support equipment for asphalt plants, etc. If you are looking for a high-quality asphalt mix production plant, then D&G Machinery is the right choice for you.
2. WIRTGEN GROUP

WIRTGEN GROUP is a manufacturer specializing in construction equipment for road building, mining and recycling. With over 60 years of industry experience, the company is known for innovation and expertise in its field. They offer a wide range of products including cold milling machines, soil stabilizers, pavers, and asphalt mixing plants.
3. AMMANN
AMMANN is headquartered in Switzerland. AMMANN's products include various types of compactors, such as single-drum, tandem and vibratory rollers, as well as road milling machines, concrete plants, and asphalt batch processing plants. These devices are widely used in various engineering projects such as roads, bridges, tunnels, airports, etc. to ensure the high quality and durability of the buildings.
4. MARINI
MARINI is a global company specializing in road construction and maintenance. The company is headquartered in France and has more than 70 branches in Europe, Africa, Asia, and America. Services provided by Marini include road construction, urban transport, airport, port and industrial zone construction as well as landscaping and environmental protection. In addition, the company also provides the application of new materials and technologies to improve the safety and durability of roads.
5. LINTEC & LINNHOFF
LINTEC & LINNHOFF is a worldwide supplier of road construction equipment and solutions. The company manufactures various types of asphalt mix production equipment, including mobile, stationary, and container models. These devices are widely used in roads, airports, ports, bridges and other different fields.
6. NIKKO
NIKKO is an asphalt mixing plant manufacturer located in Tokyo, Japan, established in 1959. Nikko's main products include asphalt mix production plants, asphalt pavers, and other road construction equipment.
7. ATLAS
One of the largest road construction machinery manufacturers in India with extensive experience in manufacturing road and civil construction machinery. Their main products are asphalt drum mix plants, wet mix plants, bitumen sprayers and bitumen decanting equipment.
8. ASTEC
ASTEC is a leading road construction equipment manufacturer offering a wide range of high quality road construction equipment worldwide. Their M-Pack range of asphalt mix production plants is one of their well-known products. The M-Pack series of asphalt production plants has an innovative and sustainable design, capable of producing high-quality asphalt mixtures in a short period of time.
9. Parker Plant
Parker Plant is a UK-based manufacturer of road construction equipment. Their asphalt mix production plant is one of the company's main products. Their asphalt production plants come in a variety of models, both mobile and stationary. Parker Plant's asphalt production plants are already in use around the world to produce high-quality asphalt mixes to support road construction and maintenance.
10. PRIMACH
PRIMACH is a company specializing in R&D, manufacturing, and sales of road construction equipment. They provide a wide range of efficient, environmentally friendly, and reliable road construction equipment to meet the needs of customers around the world. PRIMACH's main products include asphalt mix production plants, asphalt pavers, road repair machines, etc. Their customer base covers businesses and government agencies of all sizes, a testament to the company's expertise and strength in the field of road construction equipment.
Please note that the above names of asphalt mixing plant manufacturers are not ranked by size, reputation, market competitiveness, etc. It represents only our opinion of the best manufacturers. But in any case, buyers always recommend going to several device manufacturers and choosing a pleasant partner with a good price-performance ratio.
The Future of Hot Mix Asphalt Equipment Manufacturing Industry
As we have said before, the entire road construction equipment manufacturing industry across the globe is poised for a booming future. However, some major changes are taking place in the industry that will affect most manufacturers in the industry.
In major developing countries like China, whose industrial strength has been greatly enhanced in the past few decades, what is important is that they can supply high-quality asphalt equipment to customers all over the world at a much lower price. Compared with top manufacturers, some Chinese companies like D&G Machinery are very competitive due to the reasonable price and good quality of their products. This becomes an opportunity for those price-sensitive customers to purchase asphalt equipment from Chinese manufacturers for sale and get good returns.