Mistakes and Dos and Don'ts to Avoid When Running an Asphalt Plant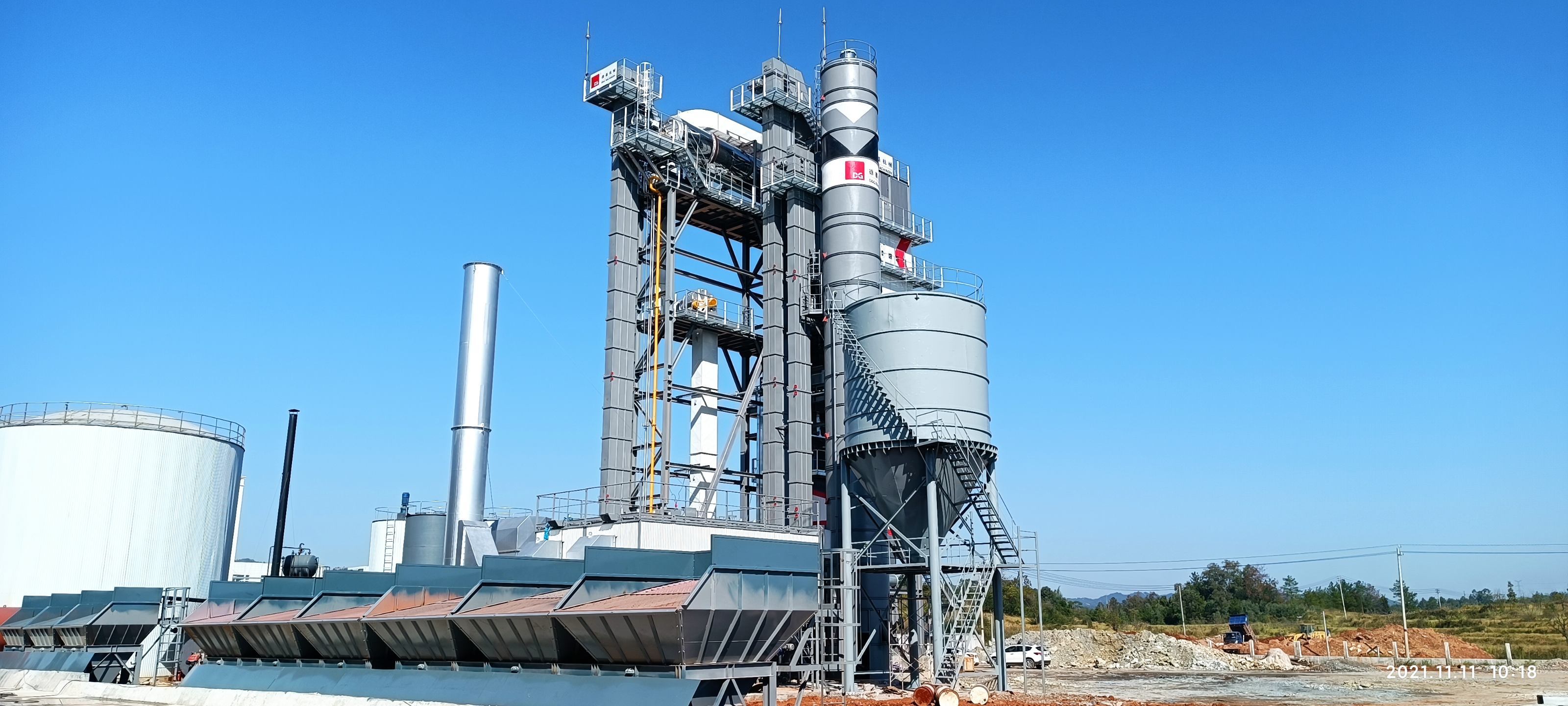 One of the areas of highest demand in new residential, commercial, and transportation construction is clearly asphalt laying. Refurbishment and maintenance of road and highway contracts also continued to provide the volume of work needed to turn a profit in the asphalt business. Unfortunately, high demand can lead to cutting corners, taking shortcuts, and using unsafe practices that put you and your team at risk.
In this article, we'll cover some common mistakes to avoid so you can keep everything running safely, smoothly, and with optimal output.
For the uninitiated, "pavement" is simply the hard surface of the ground, whether it's a driveway, parking lot, road, or highway. But for business people, each of these things requires a separate portfolio and a separate skill set to apply it. Asphalt generally refers to the aggregate mix that is applied as the top layer on most streets and highways. This mix includes semi-solid petroleum products, which act as a binder to hold them together, plus gravel, rock, and sand into the binder or asphalt.
But all asphalt is not the same. Different combinations are made from different amounts of these crushed ingredients, and different consistencies of bitumen are used to hold them together. For example, roads in southern Alabama require a very different type of asphalt than parking lots in Alaska. At the same time, car parks for large stores, winding country roads, and runways at international airports will have different needs. The key to a successful business is having an asphalt plant that can mix the right mix for the job and produce durable pavement.
The Asphalt Business is for Sure, Right?
New construction means new asphalt laying, so there are countless contracts waiting to be snapped up by the right company. Of course, asphalt pavement is also a product that wears out and will eventually need to be replaced. For any tradesman with the right expertise, the right contacts, and the right equipment, an asphalt business is just money in the bank and job security.
But only if you know what you're doing, and that means keeping your asphalt plant running.
Common Mistakes Are Not Necessarily Common
There are many ways that asphalt paving can go wrong, resulting in a poor or even unsafe finished product. But these problems are paving personnel to worry about. Everything from operator error on a compactor to uneven preparation of a road before laying asphalt can lead to costly mistakes.
But before those problems arise, it's your job at the asphalt plant to make sure you're delivering a high-quality product that won't cause them problems. Here are a few mistakes to avoid that can prevent the consequences from happening to you.
The first thing you need to make sure of is that you don't lose money while trying to make money. This sounds obvious, but a lot of times factory mistakes can be avoided if someone pays attention and spends a little money on maintenance and upgrades. Unfortunately, a lot of mistakes happen because someone is too focused on making money and not paying enough attention to all the other factors - maintenance, hours of work, hiring enough operators, etc. - to keep things running as they should. Here are the mistakes to avoid when running an asphalt plant.
Mistake 1 - Grease
The mistake isn't too much grease, it's not enough grease, and it's not getting it where it's needed. If you don't have enough grease, nothing will move properly and your quality and operation will suffer. If possible, consider investing in an automatic lubrication system for your plant, it will save you time and almost instantly save money in the long run. What's more, the automated system means that lubrication can be done even while your plant is running, rather than having to wait until equipment is shut down for your team to take care of.
Mistake 2 - The Wrong Device for Your Needs
Many times, the wrong type of mixing equipment can lead to poor product quality and frequent wear and tear. Making sure you have the right type of asphalt plant for your production needs will help you stay profitable and in business.
D&G MACHINERY has a wide range of equipment and products to meet your needs and help you produce the right mixture. We have manufactured equipment and components for more than thirty years, we have a basement of more than 150,000 square meters and an annual production capacity of more than 80 sets of factories. D&G MACHINERY provides a full range of high-end asphalt mixing plants, which are in a leading position in the world, and you can rest assured to buy our asphalt mixing plants.
Mistake 3 - Check
No matter what kind of business you run or what equipment you rely on, you have to check it for problems. Asphalt plants are obviously no exception. But do you know what you're looking for? Burners, silos, drums, conveyor belts, slats (especially sprockets and chains), baghouses, screens, and thermal oil heaters all have to be inspected regularly to make sure everything is in order and nothing is in danger of breaking down the edge. As with any other component, fixing problems in the first place can avoid costly repairs or replacements and keep you from downtime, so make sure monthly inspections are routine.
Mistake 4 - Operator Error
You can't sacrifice time to generate higher capacity loads faster. This should be common-sense advice, but consultants often identify plant overloading as the cause of costly component failures. Your team may just be trying to get tons of products out the door, but if they overload your factory, it will slow it down in the long run. A good rule of thumb: If you can actually hear a bearing working too hard, things are going terribly wrong. This operational error actually leads to the next error.
Mistake 5 - Not Candid
If you do need to call in an expert to diagnose a problem with your asphalt equipment to get it running again, you must tell them ahead of time of any problems you have, even if you are the one who caused them. One consultant noted that most of his time (and most of his bills) comes from having to troubleshoot someone's asphalt equipment, only to find out that the owner installed something himself. In some cases, this little DIY contraption can actually be dangerous, possibly even life-threatening. If you've been fixing the device yourself, let the consultant know before he looks around. He'll find it anyway, but you'll pay for the time he spent searching.
Safety Tips for Handling an Asphalt Mixing Plant
Knowing and understanding the safety precautions for equipment can help avoid accidents, as everyone is susceptible to the risks involved in using an asphalt mixing plant. To ensure safety, we have listed some suggested safety measures for you to follow and stay safe on construction sites. Also, it's a good idea to teach these safety rules to your colleagues.
Comply with the Dress Code for the Asphalt Plant
The first step in handling an asphalt mixing plant responsibly is wearing appropriate clothing when operating the equipment. It must be mandatory for all on-site personnel to wear appropriate helmets, suits, boots, and gloves when entering the site. If you're not wearing construction clothing, you're easily exposed to the risks involved in handling mixing plants and other construction equipment.
Rules to Be Followed When Operating an Asphalt Mixing Plant
There are a few rules you should follow when operating asphalt mixing equipment. They are as follows:
- The control room operator must sound the horn before starting the machine. The piercing sound of the siren notifies all workers on site that the mixing equipment is operating. Personnel standing near the equipment must clear the area to avoid any accidents on site.
- All workers (even non-operators of the mixing plant) must be fully aware of the location of the asphalt mixing plant. It is a good idea to set up barricades or markers in the area where the equipment is placed to ensure that no one crosses the markers.
- Any maintenance on the asphalt mixing equipment must be done after notification to the control room operator. When performing maintenance, the control room operator will know when to start and stop the machine. Any miscommunication with the controller could result in serious injury.
There Must Be No Communication Barriers on the Site
Miscommunication, or miscommunication, is another major cause of frequent accidents on construction sites. You must establish easy access to sign language to converse with staff who are far apart. That way, everyone will know what's going on in every part of the construction site and function accordingly. For added safety, in addition to using high-powered lights, radium stickers can be used to guide the path when operating at night.
Pay Attention when the Forklift is Running
Every piece of construction equipment functions with the help of teamwork. Whether you operate an asphalt mixing plant or a forklift, you must work as a team to ensure the smooth operation of your machines. During forklift loading, make sure that no personnel is standing in close proximity to the equipment. Also, pay extra attention to the speed and position of the forklift to avoid collisions with the machine. Follow the guidelines mentioned in the forklift manual and do not overload the equipment causing the machine to malfunction. Make sure drivers are adequately equipped to handle emergencies.
Keep Oil Tanks Away from Asphalt Plants
Finally, keep diesel tanks away from equipment and control rooms. A neglected oil spill can have catastrophic effects on a construction site and cause irreparable damage to life and property. Whoever is responsible for filling asphalt mixing equipment, make sure they are experienced in the job and perform their duties in good faith. Be aware that fires on construction sites can spread quickly and be difficult to extinguish. Use extreme caution when loading and unloading diesel fuel in asphalt plants and other equipment.
Keep Everything in Good Working Order
Your asphalt plant is your bread and butter, and you must treat it as such. It's at the heart of everything you do, but it can't do its job if you don't do your own thing. Regular maintenance and inspections, having a plant that is suitable for mixing and making sure you are doing things the right way will keep your plant running.